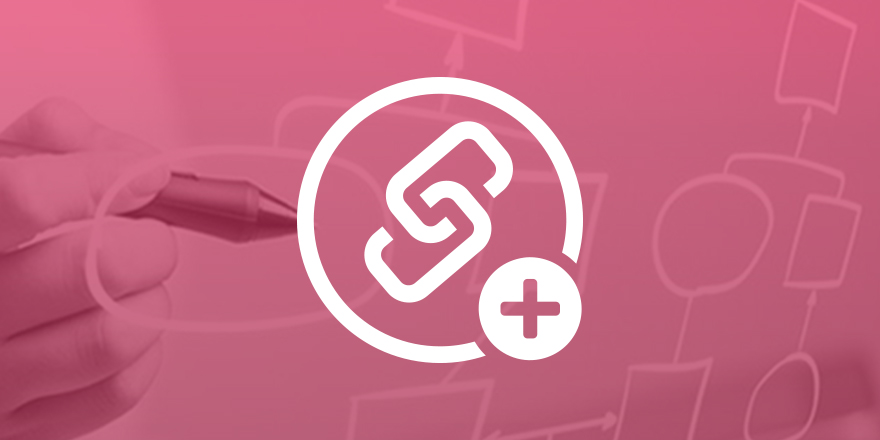 The Parent-Child Forms Extension allows Gravity Flow administrators to define Parent-Child relationships between forms.
While viewing an entry for a Parent form a new child form can be submitted and linked to the current entry.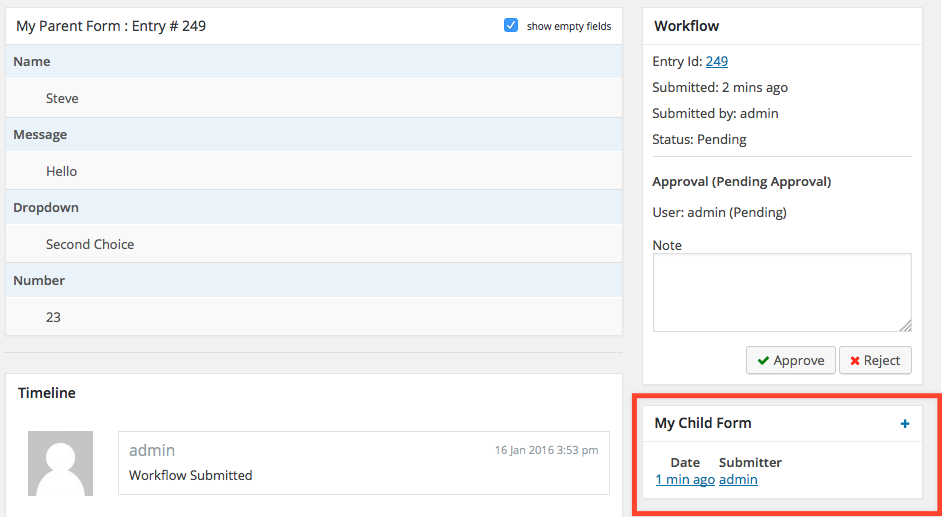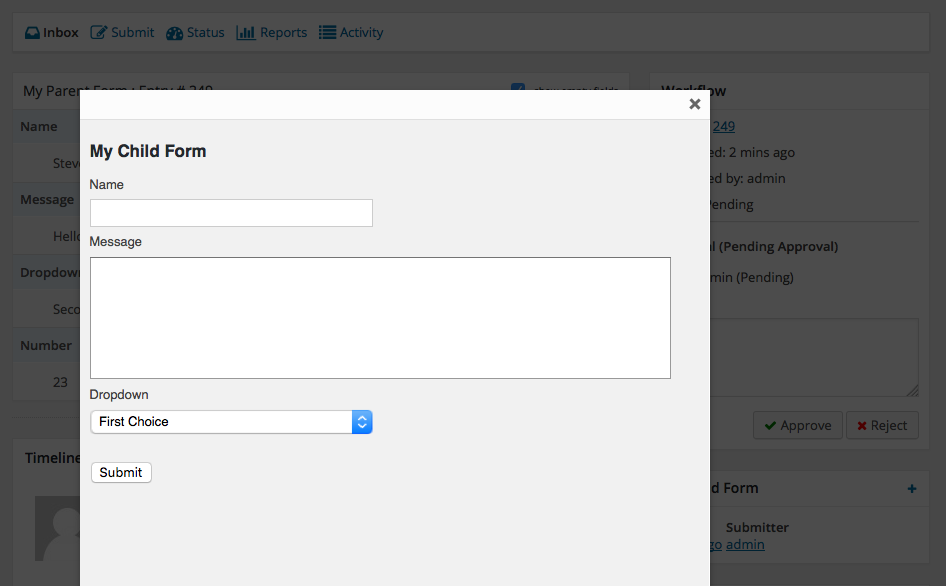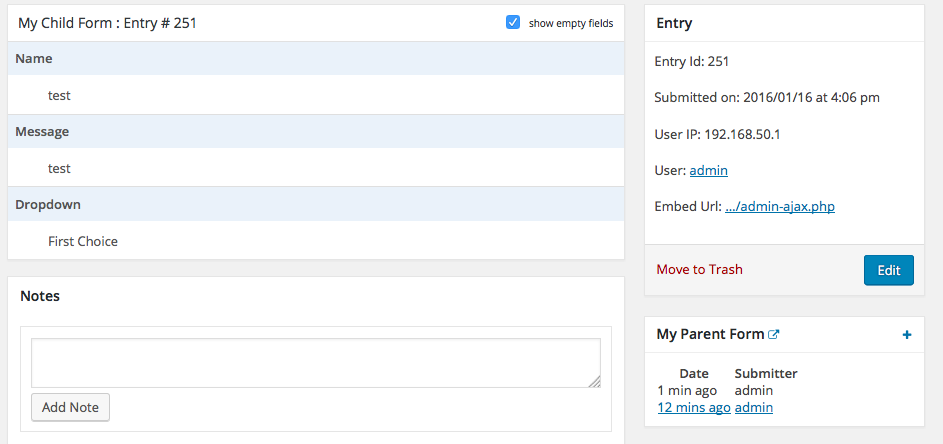 Example Use Case
One customer is using Gravity Flow to manage applications for early-stage investment. With the Parent-Child Extension, each analyst opens the application and then submits their evaluation of the application. All the 'child' evaluations are accessible from the 'parent' application form and vice versa. This way all the documentation for each application is kept together.
Requirements:
– Gravity Flow version 1.6 or greater.
– Gravity Forms version 2.1 or greater.