Check out our reviews on Facebook
---
"Gravity Flow is one of the coolest new plugins I've seen in quite some time."
Brian Krogsgard, Post Status. Read the full review…
---
"Gravity Flow is the best thing since Gravity Forms. One of the most powerful, intuitive plugins I've ever used. It has saved us thousands and did more than we ever expected."

Michael, Digital Services Manager
Macaulay Honors College, City University of New York (CUNY)
New York, USA.
---
Gravity Flow is amazing, easy to work with, and implementation at its best!
I was looking for a BPM (Business Process Management) tool that wasn't complex and didn't require too much development to get the turnaround time to implement to production without the manpower, resource time and space needed for a full-blown BPM suite. That's when I found just the right tool to do the job; "Gravity Flow". Gravity Flow is by no means a full-blown BPM suite but there are so many things that fit into our business needs that this was it.

I had an unusual use case from the normal reviews and functions Gravity Flow has pre-built in its tool so I was skeptical going into it. But I gave it a try and I was simply amazed that I was able to not only download it and install it in minutes but build the workflow and implement a process in just a few hours. Our company had been tracking requests manually by email and spreadsheets and it was always difficult to track any progress or changes to the tracker. Data was always lost and who knows what version the spreadsheet was on. This solved that problem and more. Not only we were able to keep every record in one place but track progress and follow up on everything we put through Gravity Flow. Deadlines were met and no more questions about the spreadsheet tracker.

If you own a business or work in an environment that requires approvals, tracking, and needs to speed up any process I would highly recommend this tool. I have to say one more thing about Gravity Flow and that is the amount of information and support you get is awesome! I was able to answers to my questions very quickly and the online documentation is very detailed.

To put it simple, Gravity Flow is amazing, easy to work with, and implementation at its best!
Paul, Principal Engineer
A Global Telecommunications Company,
California,
United States
---
A wonderful, cost effective solution
We use Gravity Flow for central enrollment of students as well as numerous annual forms and processes required by state law.

We are a large public school district in the state of Ohio. Like many districts in our area, we use Google Apps for Education and are nearly 1:1 with Chromebooks. The web has become the platform for instruction as well as procedural applications. We use WordPress, Gravity Forms, Gravity Flow, and Google Apps Login to run workflows like central enrollment, field trip requests, professional development leave, and continuing education credits.

Using central enrollment as an example: Parents complete the enrollment form via a simple form interface. In accordance to the Gravity Flow logic, the form is routed to the relevant schools, central office, and finally back to the parent.

Schools in Ohio are constantly presented with registration solutions and/or workflow solutions that cost between $65,000 to $90,000 a year. Needless-to-say, Gravity Flow is a wonderful, cost effective solution to many of the process we encounter in the public school setting.


Zachary Vander Veen, Director of Technology
Hamilton City School District
Hamilton, Ohio, United States.
---
I keep finding new uses for Gravity Flow in our organizations
Gravity Flow is an outstanding complement to Gravity Forms. Whereas Gravity Forms excels at facilitating creation of web-based forms for data collection, Gravity Flow allows the user to do all sorts of useful things with the submitted form data in an automated manner. I keep finding new uses for Gravity Flow in our organizations.

We make heavy use of the Form Connector extension, which allows data submitted from one Gravity Form to populate another. One of our main usage cases is an oral examination for clinical neuropsychologists applying for board certification. The exam has three parts to it and the examiners must provide numerous ratings on the candidates. Furthermore, some form data needs to populate other forms to avoid redundancy; Gravity Flow has made this possible.

We also benefit from the PDF Generator extension. Our usage cases include generating PDFs of continuing education certificates for conference workshop attendees, and automating result letters to those who have taken a written exam. Form data may be easily collected for each field to populate the letter (e.g., name, date, exam results, etc.) and then Gravity Flow lets us produce a well-formatted PDF that is emailed directly to the examinee.

In sum, Gravity Flow helps automate previously manual and time-consuming tasks, eliminates redundancy in our workflow, and puts previously complex tasks within the reach of end users who require minimal training and instruction. Finally, Gravity Flow's support is simply outstanding, highly responsive, and clearly committed to customer satisfaction. They clearly go above and beyond to ensure that their plugin and extensions solve people's problems and work effectively. I enthusiastically recommend Gravity Flow!

Robert N. Davis, Ph.D., Information Technology Manager
American Academy of Clinical Neuropsychology; American Board of Clinical Neuropsychology
Michigan, United States.
---
Gravity Flow will save $4k-$5k/year in admin costs.
We have 2-3 microgrant calls each year, and we hire someone to manage the applications. I get an expense breakdown of how much time she's spent on what (e.g 1 hr sending emails, 2-hrs sending approvals etc…). For each microgrant call, it can range from about 20-30 hrs. She gets paid about $35/hr CAD. With the workflow application, we can reduce it to about 4-5 hrs. We're also getting an increasing number of applications each term. Pair that up with using Gravity Flow for managing expense approvals, which need an approval process, I think this year we can save about $4000-$5000CAD. That does not include the headache involved with completing some of these tasks manually.


Sohail Vaghari
Board Director
Rare Disease Foundation
Vancouver, Canada.
---
Turnaround time reduced to just a few minutes
Gravity Flow is a game changer. It has reduced the time we need to spend chasing down where work is at, and the tool has facilitated the back and forth communication with sales.
Ted Vena, Head of Production, Mariani

Gravity Flow has been heavily leveraged to optimize the typical handoffs between departments. From vacation requests and approvals, to mileage reimbursement requests, to many department-specific workflows, Gravity Flow has been used to automate many workflows that were previously paper-based and to replace workflows that were previously implemented in a SharePoint system that was prone to issues.

Since implementing Gravity Flow, turnaround time has been reduced to just a few minutes instead of days or weeks.

Our group is seen as a hero because of Gravity Flow. We are able to rapidly implement complex workflows, and then work with the business groups to tweak them as necessary as they get used in the real world.


A. Ghatit, IT Director,
Mariani,
Illinois, United States

---
Fast and easily customizable
Prior to using Gravity Flow, our company printed out forms for employees to submit to their supervisors for approval. Some of these forms included: Overtime Approval, Time Off Requests, Vehicle Information, Mileage Reimbursement, Employee and Emergency Contact Information, and Meal Waivers. These printed forms were often lost, accidentally thrown away, or forgotten on a desk. Gravity Flow is able to send reminders automatically to ensure the forms are completed in a timely fashion. This helps our employees remember to complete their forms amongst their busy schedules. We started with a simple WordPress Intranet and have now evolved into a one-stop shop to handle all of our forms. Gravity Flow has simplified processes that previously caused many problems. I would recommend this system to anyone looking to create fast and easily customizable workflows in an environment where printing, scanning, emailing and printing again is common practice. I'd like to point out a few key features that influenced our purchase. First, Gravity Flow has the ability to send forms back to an employee with notes. The employee can then update their form and resubmit for approval. This has saved us a lot of time when submitting forms for approval, especially on items such as Overtime Requests. Gravity Flow also has a full audit trail and reporting which we have found to be very useful. We are able to generate reports based on key fields in the form that produce statistics for management to utilize. This will assist in the decision making process for appropriate staffing based on the location and day of the week for Overtime Requests. We also benefit from Gravity Flow's ability to submit a completed workflow in the format of a PDF so that reviewing and storing the form is incredibly efficient. Not only do we like the product itself, but we have also found the support team to be very helpful. I have been in contact with the Gravity Flow support team during my efforts to fine-tune our workflows and streamline the processes and they were very helpful in finding a solution.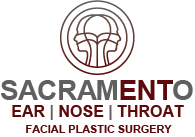 Davidalen Fountain, Systems Engineer
Sacramento Ear, Nose and Throat
Medical Speciality Management Group
California, USA

---
Gravity Flow caught my attention with its impressive repertoire of capabilities straight out-of-the-box.
Gravity Flow first caught my attention with its impressive repertoire of capabilities straight out-of-the-box. While those certainly don't disappoint, I think what's not immediately apparent (or, at least wasn't to me) is just how insanely extensible it is. Years ago, I was doing highly complex workflow implementations for municipal applications (in the States) that consistently required quite a bit (read hundreds of lines per customer) of custom server-side programming. But this, combined with a free plugin creates a fairly incredible ceiling of capability that would have made even those municipal workflows orders of magnitude simpler. The necessities like limiting access by role, multiplexing workflow across a variety of different channels (and managing the triggers to move the status along), or filtering are all well within reach.

Two key components of Gravity Flow make this possible:
1) API Hooks and filters.
Gravity Flow gives you access to very nearly every place in which a form is 'touched' allowing for custom code (NOT hundreds of lines 🙂 to be easily added EITHER within a custom Gravity Forms add-on plugin, or directly within your functions.php file.

2) Outstanding support
Over the past year and change of working with these guys, I can honestly say that I've experienced, first hand, their commitment to stand behind their product.
They've patiently explained things to me, walked me through solutions, and have remained kind and professional throughout. These guys know their stuff, they know WordPress well enough to teach it, and I've yet to throw a problem at them we weren't able to solve together. These guys are just awesome.


Avery, Lead Software Developer
webninjadesign,
USA
---
We are already looking at starting other projects that can leverage the amazing functions and support that Gravity Flow provides.
Gravity Flow is a powerful tool backed by excellent customer support.

We purchased Gravity Flow to build a WordPress site that had a high level of automation. While many of the things we needed accomplished worked right out of the box with the help of Gravity Flow, there were several steps that required customization or out of the box thinking.

The priority support provided by the team at Gravity Flow was the best I've ever received! They provided quick and informative answers, assisted with identifying the best solution, and even helped with minor code snippets. The project could not have been completed without the tools and support provided by Gravity Flow. We are already looking at starting other projects that can leverage the amazing function and support that it provides.
M. Ezell, Web developer
Berry Interesting,
USA
---
It was a real joy to discover Gravity Flow
After spending years controlling Gravity Form notifications via hooks and filters to fulfil client needs – it was a real joy to discover Gravity Flow and be able to reduce my dev time from days to a few hours (also with more bells and whistles!)

It's worth mentioning the learning curve for managing Gravity Flow is fairly in-depth if you've never dealt with work flows and logic before. I have reached out to the Gravity Flow support team a couple of times – expect prompt answers which are clear and easy to understand!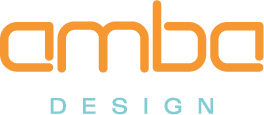 Martin, Developer
Amba Design,
London
UK
---
Gravity Flow has helped us go paperless and automate our workflows.
We have processed thousands of requests through our e-services powered by gravity flow during the last six years. It has saved tons of papers, made our services more accessible to customers, and made data collected more useful because it is easily searchable/exportable. Imagine looking for something through a stack of paper forms vs searching it electronically in table or spreadsheet.

Moreover it is so easy to keep our forms, and processes up to date with the ever changing needs. Making changes is simple and easy. If anyone can use excel, they can do wonders with gravity flow!


Waqar Hasan, Founder and CEO
Itihad Community Management,
Dubai
United Arab Emirates
---
Just perfect!
We used Gravity Flow to automate all the manual processes that happens after a form entry. By creating workflows with the plugin we can automate approvals and inputs on each entry. Woohoo! Because we can customize the workflow by user, entry field or conditional logic – it truly fits our business processes. The Gravity Flow support was great in responding to our questions too. Just perfect!


Mike Parsons
Founder
LaunchPodium Inc
San Francisco, USA.
---
Gravity Flow allows us the freedom to do things that other applications simply cannot do.
We are really impressed with Gravity Flow! We found that Gravity Flow allows us the freedom to do things that Google Forms and other applications simply cannot do. We currently use Gravity Flow to organize employee evaluations as well as accept grant applications for our Education Foundation. The ease at which you can setup, modify, and deploy workflow scenarios is easy to understand and implement.


Chris Kenniburg
Supervisor of Network and Applications
Dearborn Public Schools
Dearborn, MI, United States.
---
Gravity Flow provides essential functionality
Gravity Flow provides essential functionality for our corporate intranet. The features and functionalities are robust, well architected and executed, and at the same time, impressively simple to configure and implement. And the support from the developer has been among the best I've experienced. Our inaugural project using Gravity Flow is the transition of employee travel requests from paper to the company intranet. Using Gravity Flow, our employees no longer need to print and complete forms by hand and track down their supervisors for signatures or to submit requests via interoffice mail; it now all happens online with email notifications and the Gravity Flow approval tools. The process is more efficient, saving time and money, with the added benefit of approval status tracking for every request. I'm already looking forward to future projects where Gravity Flow can be used to help lower costs and improve efficiencies.


Jared Ranum
Digital Communications
Chaparral Energy
Oklahoma, United States.
---
Gravity Flow is a game changer
Gravity Flow is a game changer and an integral part of our employee intranet. It is remarkably easy to use and flexible to fit any approvals/workflow scenario. We currently use it for employee time tracking/reporting, expense claim forms, training requisition forms, health and safety incident reports and a few other applications. Gravity Flow allowed us to mirror our existing multi-step paper approvals process entirely electronically – saving us money and time through increased administrative efficiency.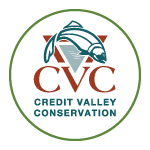 Jon MacMull
Supervisor, Marketing & Communications
Credit Valley Conservation
Mississauga, Canada.
---
Exactly what we were looking for hands down
We're a small school who needed the ability to gather students information, process tuition costs and e-Sign enrollment docs in one easily understandable workflow.

Fortunately, we found Gravity Flow and quickly discovered it was exactly what we were looking for hands down and here's why.

As with any solution, the initial learning curve had challenges.. but one single email to them explaining where I was stuck and in no time flat, I had the workflow operating perfectly.

In fact, Gravity Flow even made an update based on the particular issue I was encountering.

I've experienced an array of different support types over the years, from shady to superb. The people at Gravity Flow are superb, fast and friendly. Most importantly, they listened to my need and helped me assemble it. Even items beyond the scope of their solution, the GF team was helpful in suggesting resources that would help get the job done.

At the end of the day, if you're considering a WordPress based Workflow / Automation solution, consider Gravity Flow. It does exactly what it says it does and comes with a team ready to assist.

Thanks again Gravity Flow, your solution is greatly appreciated.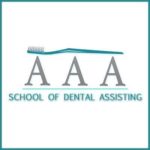 AAA School of Dental Assisting
Sanford, Florida,
USA
---
Gravity Flow has eliminated bottlenecks
Gravity Flow is a vital component of the successful operations of our fast-moving urgent courier business for official documents. We implemented the workflow ourselves very easily with a combination of approval, user input and SMS notification steps so the distributed team is always co-ordinated and the whole process runs smoothly. Our customers absolutely love it because they're kept in the loop at all times about last minute changes and requests for information. One of the most important features for us is the ability to send SMS messages at key points in the process because it's the only reliable way to communicate urgently with our team in the field and with customers who aren't always at their desk. Gravity Flow has eliminated bottlenecks and made the whole process more efficient from beginning to end.
Tanguy Soubrouillard
Digital Manager
An established courier company
Paris, France.
---
Gravity Flow is saving us and our customers a huge amount of time and money every day
We analysed and evaluated several solutions including Sharepoint, Formstack and Jotform but we found Gravity Flow on WordPress Multisite to be the best solution for the management of all the processes for our customer extranet. With Gravity Flow users now stay within the same familiar platform for all their processes increasing efficiency and enhancing collaboration. The implementation was quick and easy to configure, taking only a few hours to complete. The maintenance is very simple and we've found the system to be very stable. Gravity Flow is saving us and our customers a huge amount of time and money every day.


Matthieu Dessarzin
Digital Manager
Media One Contact, S.A.,
Switzerland
---
The use cases are limitless
Our client runs a website for high-end villa and chalet rentals. When there is an incident with a guest where a refund is required, the team fill out a standard form in excel which calculates the refund and send it to their supervisor for approval before its sent to finance to process. The project was to replace the Excel spreadsheet with an automated web based solution with notifications and a status dashboard for easier review and transparency. It was important to have a front-end view with easy navigation and mobile support for a globally distributed team which use smartphones, tablets and laptops on the go. The time saved by centralizing the forms in a web portal and deprecating the reliance on email attachments is huge. This plugin has huge ramifications for the management of information on websites. It has the power to automate actions, create complex workflows and streamline processes. The use cases are limitless.


Mohamed Hamad
Co-founder and COO
Third Wunder
Montreal, Canada.
---
Gravity Flow helps us give candidates an impressive experience
Gravity Flow has allowed us to mostly automate our hiring process, right up until the final interview stage. It's a tricky process to automate but Gravity Forms and Gravity Flow have helped us give job candidates an impressive experience. Best of all, support from the developers is amazing. Every question (even highly technical and detailed ones) have been answered quickly and with an exceptional level of detail that I'm simply not used to from help desks.


Phil Donaldson
Founder,
Anyware Web Marketing,
New Zealand
---
Amazing.
Gravity Flow is a fantastic plugin that offers seamless integration with Gravity Forms, and the support is even better. Our client's specific need was a delayed email response based on a date provided in the form, and we got it up and running within 24 hours. Amazing.


Kirk Hiner, E-Commerce Solutions Manager
Dynamics Online, Inc.
Ohio, United States.
---
Gravity Flow will increase our efficiency
We are a 24×7 operation running a local radio station in the UK. We rely heavily on volunteers and have a distributed workforce. We are using or planning to use Gravity Flow to enforce process on things like expenditure authorisation and claims, fault tickets and volunteer sign-up and induction along with the creation of a content library. Having a tool like Gravity Flow we believe will reduce significantly the amount of unstructured email communication and increase our efficiency.


Nick Hazell
VERSEC Limited
St. Albans, UK
---
Extremely flexible and easy to understand
Gravity Flow on my client's intranet site means they can finally graduate from handing around pieces of paper (literally!) to having a fully automated system. Gravity Flow is extremely flexible and easy to understand – a combination that is hard to come by. Once you've set up one workflow it's a breeze. Managers at my client's firm can now quickly and easily see who's doing what, and they have so much more control over the processes. Every person/role in the process can get customised notifications – no more chasing people around the office to see where they're at with their paperwork. Hours upon hours will be saved, and so many headaches will be avoided.


Donna Haynes
Adroit Creations
New Zealand
---
Stop thinking and just buy this plugin now!
Gravity Flow is the must-have plugin for anyone using Gravity Forms for more than just a contact form. With this plugin and its Parent-Child Forms and Form Connector extensions, I've been able to build an automated system to handle complicated tasks-simplifying work for staff and eliminating the human error that was plaguing the old system. Stop thinking and just buy this plugin now! You'll be able to create a system to do almost anything you can dream up.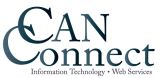 Carolyn Noel, Owner
CAN Connect Services
United States
---
Gravity Flow helps our clients accomplish their goals
We've used Gravity Flow as a solution for building out workflows when clients have presented a need. Most often, these have been related to complex registration forms for events. This has been not so much automating an existing process, but rather creating NEW workflows to accomplish the client goals.

For instance, we've used Gravity Flow for an organization where they were doing online registration for face-to-face events where teams were being registered. We set up an initial form to be completed by the team leader, listing everyone on their team & each person's email address. There were discounts based on the size of the team, so that payment was processed on this initial form. Each individual team member got emailed invites & reminders to complete their own form with dietary preferences/allergies and emergency contact info. Additionally, each team member got informational emails about the start time and location of the event, so everyone on the team was in the loop.

Our clients have loved the automation of their Gravity Forms registration processes, especially the repeated automated reminders for registrants to complete the next steps!



Bet Hannon
CEO, Bet Hannon Business Websites
United States
---
Paper forms got to breaking point, but Gravity Flow fixed it
We use Gravity Flow for the event scheduling process at Boca Raton Community Church in Florida. We host 75-100 individual events per week, ranging from small meetings to large assemblies. Believe it it not, until a few years ago we managed our entire event process with paper forms! Understandably, things got to a breaking point and our events director screamed for help. We didn't have a large budget to hire an outside consultant or systems analyst, but we did have a webmaster (me 😊) with a good understanding of WordPress. Gravity Flow was there for us to solve the problem.

In addition to the low cost, we have really appreciated the power and flexibility of Gravity Flow. When we mapped out our swim lane diagrams, we were amazed at how complex our process really was. But Gravity Flow could handle it! In the past, many "balls got dropped"–for example, a room got double booked, or the maintenance folks didn't turn on the A/C–but thing run a lot more smoothly now. And it has really reduced our event director's cognitive load. When she eventually left our organization a year or so later, I was able to train her replacement in one afternoon.

One of the unforeseen benefits of configuring our own workflow is that we can continually tweak it as new needs arise. I've done that every few months, so our system keeps getting better and better.

We're big fans of Gravity Flow.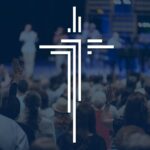 Joanne
Boca Raton Communuity Church
United States
---
Gravity Flow makes a difference… Meetings are much more efficient and fun!
Gravity Flow makes a difference in what services I can offer: a workflow that is well organized and costs a lot less to set up and work with than many other custom made workflow systems.

In my website developing company I got the challenge to help a foundation to set up their workflow for applications for subsidies. They, all volunteers, were struggling with physical mail and e-mail. They were investing hours up on hours to get one application thru. Always losing track of what was done by who of the board. When they came to me I did know Gravity Forms already. The step to Gravity Flow is a very small one :-). Every step in the application proces was laid out and transferred to Gravity Flow steps.

Meetings with the board are much more efficient and fun! No more searching for what comments board members gave to an application. And also knowing when they approved or rejected an application that there will be an e-mail send to the assignee telling them what to expect.

With the knowledge of my first Gravity Flow project I could tell my potential clients more how the system will work for them. The township of Hilversum (the Dutch media city) needed a workflow for spending subsidy. First of all they needed a big application form with some form in form repeatable fields. We started out with around 15 steps. Now we are at 31 steps. Beginning at the application form that needs to be filled out properly. This steps can be approved, rejected or reverted back to the applicant so he/she can fill in missing pieces. Then the board, or a subboard of an other area, will give their comments to each application. This is all saved in the submission. This way you always have an overview of the application in one place at any time. In any step there can be notifications to the responsible people or assignee. After an application is approved there will be an evaluation flow after a certain period. This is done over a period of months or years that this application is running. Keeping track is easy in this way. You can always be confident that the necessary steps are taken.

Overall I think that the added value of Gravity Flow is efficiency in everything. Foundations are mainly run be volunteers that don't want to track all steps in a flow for an application of subsidy. I see that the age of volunteers is dropping and these people don't want to open letters or searching for the right e-mail of that one application. In a way you could say that Gravity Flow is contributing to the community.


Marco van Wynbergen, Owner
MCMwebsites
Netherlands
---
Best decision ever!
Nuush is a nutrition and lifestyle company. We sell subscriptions for access to our nutrition plans with the primary aims of helping people have a better relationship with food, to lose weight (if that's their goal), and getting them active outdoors in the health-giving power of nature.

Up until September 2020 we ran our business on a custom-built system coded by a couple of fresh-out-of-university students who were looking to build their own portfolio and start their own web design company. It was great having something made just for us and it worked really well but it had its flaws and we realised that as web standards progressed we'd need something more robust and that we could manage directly. So we decided to bring everything in-house. We're a tiny team of three and none of us are coders, but I have healthy knowledge of WordPress and knew that with its incredible ecosystem of plugins we'd be able to recreate, and eventually improve upon, what we already had.

One of the biggest hurdles was recreating our Bespoke Nutrition plans where a client submits a detailed schedule for the upcoming week, we'd use that information to write a unique nutrition plan for them which they accessed through their account. They could then add feedback through the week and we'd respond accordingly. In the custom-built system it was all contained and logical.

In WordPress I knew I could recreate all of the forms (schedule, nutrition plan, feedback) with Gravity Forms – and make them look good – but I had no idea how to link them and make one flow into the next in that self-contained way. Thankfully I quickly landed on Gravity Flow and, after a quick pre-sales email explaining the above, I bought a licence.

Best decision ever!

It's fair to say that I struggled with the power of Gravity Flow. I knew it could do what I needed but I couldn't wrangle it. I must stress that this isn't a failing of the plugin or the documentation, rather my own lack of the logic gene! And I say this mainly to compliment the high level of support I got from the Gravity Flow team while rebuilding my business in WordPress, particularly Subrato B, who went above and beyond to help me. I'm truly grateful.

Because without the Gravity Flow plugin, and their incredible support, a core part of my business simply wouldn't exist, or at least it would be a heck of mess if it did!



Thomas Jonston, Nuush
United Kingdom
---
Gravity Flow keeps the Gravity Forms party going
Whereas Gravity Forms excels at collecting data, the party sort of ends there unless you add Gravity Flow. With Gravity Flow, we have been able to use Form Connector to automatically approve member directory entries that were unapproved when the person's membership expired. This used to be a manual process. The ability of one form to update another is extremely useful.

Robert N. Davis, Ph.D., ABPP, M.S.
Founder, Cerebral Consulting, LLC
United States
---
Highly recommended!
Gravity Flow allowed us to quickly and easily implement a solution to our form processing needs. We were able to automate notification messages based on administrator updates in a way that wasn't possible with Gravity Forms alone. The user interface is easy to use and documentation is helpful and detailed. Using Gravity Flow saved us time on the dev side as we did not need to develop an in-house solution and eliminated user-error on the processing side since notifications are now automated. Highly recommended!
Karissa Liloc
United States
---
Gravity Flow turned weeks into days
Utilizing Gravity Flow has allowed us to streamline our firearms transfer process, keeping our customers in the loop throughout their firearms purchase and transfer process. Without Gravity Flow, we were looking at weeks of development to complete the same web-based process and tracking. Gravity Flow turned those weeks into days.
Mike Dye
MAD Firearms
United States
---
The client is over the moon
A client asked us to develop an Incident Management and Reporting Tool for use within the Food and Hospitality industry into their website, which we were developing with WordPress. Gravity Flow came along just as we were searching for a solution to the workflow management. We have been impressed with how the development of Gravity Flow has progressed, always adding features we are wanting even before we asked! We have saved time and money and the client is over the moon! We have other clients with projects that could benefit from the features Gravity Flow offers and we will certainly be looking to integrate it in the future.
Sam Heavyside, Web Developer
WiredLANs Web Development,
Australia
---
Gravity Flow is simply awesome
Gravity Flow is simply awesome. The time it has saved us is beyond belief. Using Gravity Flow we were able to design a Workflow to accommodate our clients request to automate a very manual process. With Gravity Flow drag and drop interface we were able to go from beta to final product within days.
Curtis McLeod
Small Business IT Solutions Consultant
Charlotte, NC, USA
---
It's the Swiss Army Knife
Gravity Flow is my go-to solution. It's the Swiss Army Knife for WordPress. Because of Gravity Forms, my clients think that I'm MacGyver.

Butch Swing
Senior Web Consultant, Bruce & Eddy
United States
---
Gravity Flow is going to save us tons of time and money
As organizations work to digitize and streamline their existing processes, Gravity Flow makes it easy to mirror a real world workflow. From applications, to timesheets, to leave requests it provides a flexible framework for non-developers to craft an online process. Rather than spending thousands on an off-the-shelf, inflexible third party system, Gravity Flow integrates with forms and websites that our organization is already using. Gravity Flow is going to save us tons of time and money, all the while improving user experience.
Josh Jenkins
Manager of Web Communications
A leading university in the state of Arkansas
United States.
---
Gravity Flow is a must-have product
Gravity Flow allowed us to automate our old fax-based medical order process. Now our Managers can easily manage orders from each hospital location. We setup email notifications and multiple workflow steps to customize the approval process for each customer. Gravity Flow is a must-have product for any organization that needs to automate their form-based processes.


FDI Medical
Boston, United States.