A 5-part course on using workflow automation to set yourself apart from the competition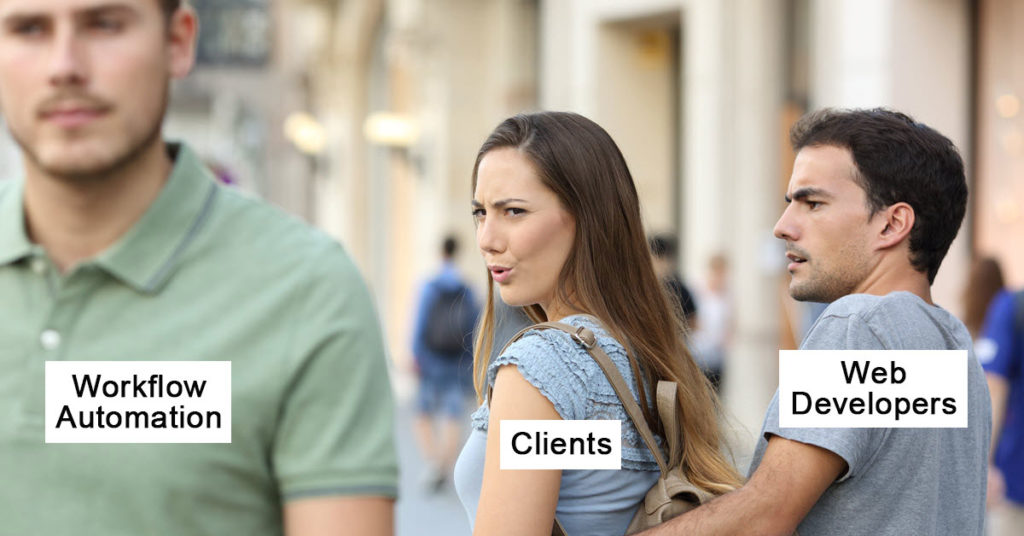 A free resource from


Set yourself apart from the competition
with workflow automation.
WordPress developers face a lot of competition in today's marketplace. There's a growing need for devs that can do more than just build websites.
Workflow automation in particular is growing as a need for many clients. The good news is that any developer can learn and implement workflow automation into their current web-based offerings.
And we've developed a free course for you to do that. It's called Workflow Automation for WordPress Developers.
In this 5-part crash course, you'll learn:
Day 1: Why developers should learn workflow automation
Day 2: Workflow automation 101: Getting started in WordPress
Day 3: Workflow automation 102: Creating a basic workflow using Gravity Flow
Day 4: Workflow automation 103: Creating complicated workflows
Day 5: How to sell clients on the value of workflow automation.
Don't miss it!