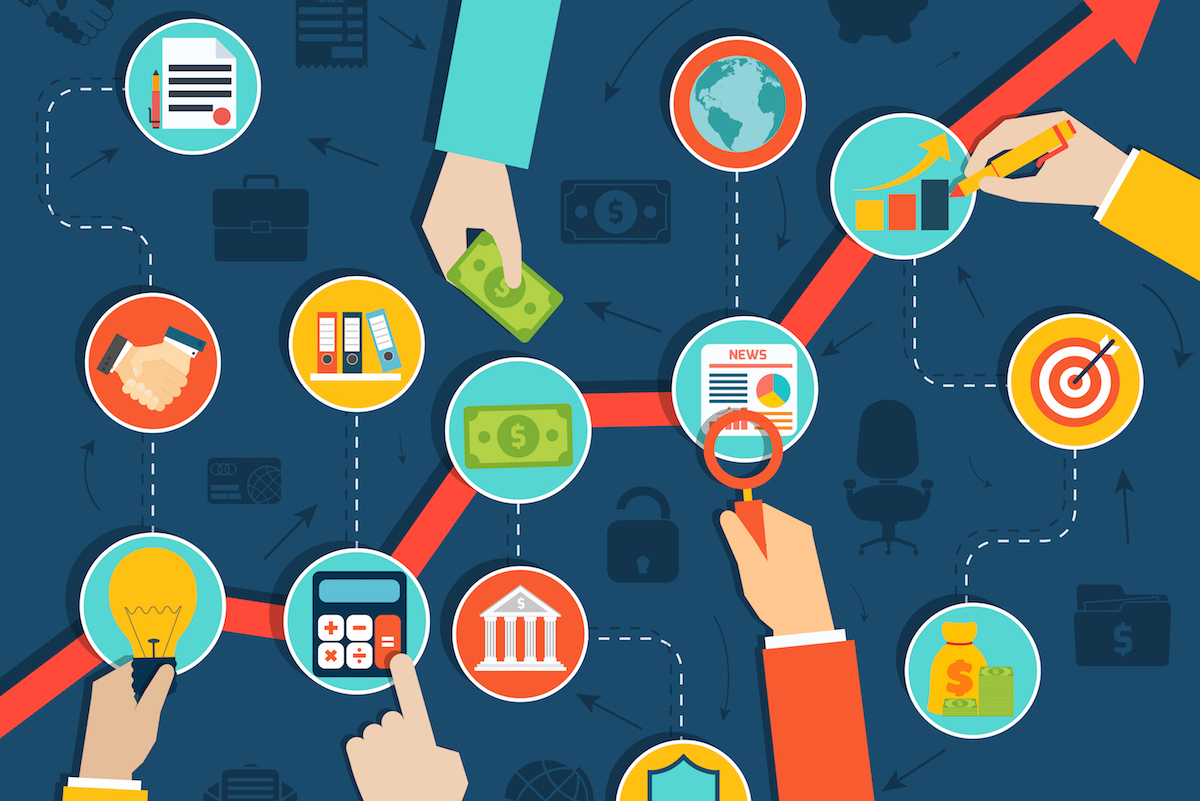 Business processes require continuous improvement, and organizations often need ways to improve those processes and minimize inefficiencies that prevent them from performing at their best.
One of the best ways to do this is by creating flowcharts of your business processes that simplify the understanding of business activities, define roles and responsibilities within those processes, and help identify bottlenecks that keep things from running efficiently.
But not all flowcharts are the same, nor should they be used for the same types of process.
While there are several variations of flowcharts that you can use to define a process, there are a few that stand out to help visualize workflow and to better engage in management strategies.
Free Download: Compare Workflow vs. Process vs. Swim Lane Diagrams.
Workflow Diagrams
A workflow diagram is a slightly more generic flowchart that provides a graphic overview of a business process. It typically uses standardized symbols and shapes, showing tasks that need to be completed step by step. They can be as simple or as complex as needed.

These types of flowcharts can be useful if you're trying to track metrics for a process, improve a process by eliminating inefficiencies, or automate a manual process. They can also be useful to help employees understand their particular roles and how they relate to other departments as well as to train new employees.
Workflow diagrams can also help you discover potential problem areas in your business processes and to clarify more complex operations by showing a high-level overview of the tasks involved.
Most organizations that develop workflows for business process will create a workflow diagram of some kind, whether on the back of a piece of paper or using more complex diagram drawing tools or other systems.
Before designing a workflow diagram, it's essential that organizations start with a basic workflow analysis, which can help clarify steps in the process and expose any potential weaknesses that may delay the workflow (DocuVantage has a helpful resource for doing that here).
Swim Lane Diagrams
Swim lane diagrams take the basic workflow diagram a step further. A swimlane diagram not only depicts steps in the process, but also separates each unit within the organization, highlighting interaction between departments and providing a high-level view of possible inefficiencies.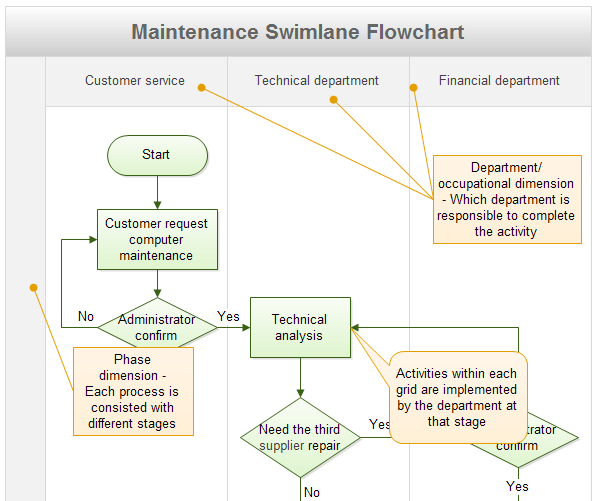 They also add areas on your flowchart (the swim lanes) to show additional components to a process, like when multiple departments or roles are involved. Swim lanes point out who is doing the work as well as what is being done.
Swim lanes point out who is doing the work as well as what is being done.
Click To Tweet
They're also helpful in situations where timing is a factor. Swim lane diagrams are perfect for identifying time traps – which processes take the longest – as well as capacity constraints and other bottlenecks that can happen between department handoffs.
When there are activities with multiple roles, diagrams can often become complex as shapes are duplicated and placed in multiple lanes, obscuring the natural flow of the process. Swim lanes can be expanded to indicate additional areas of importance within the workflow.
You can create swimlane diagrams that are organized by role (i.e., person), by department, division, function or some other grouping. Because each lane in the diagram represents the steps performed by one role/function/department, viewing the overall diagram makes responsibilities clear.
This makes swim lane diagraphs a better choice for workflow mapping than traditional workflow diagrams, especially if there are multiple roles, departments and responsibilities involved across the organization to complete a process.
Process Flowcharts
Similar to the swim lane diagram, you also have the option of using a slightly more complex diagram called a process flowchart. Process flowcharts are mostly used in more manufacturing, administrative or service processes, but can be useful for other high-level processes as well.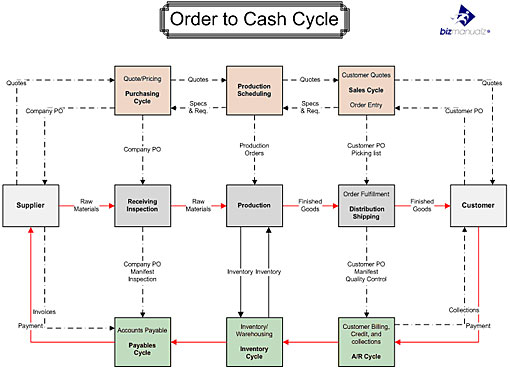 It can be used for mapping out roles and responsibilities within an organization or for drawing up a proposal for a new process or project. One of the benefits of a process flowchart is that you are not limited to a single department or function. You can gain a much higher-level overview of a business process across the organization.
A high-level process map, like the image above, will describe the core processes in an organization and will be focused on the activity flow, order or sequence and interaction of high-level processes.
They can also be used for low-level processes in a way comparative to swim lane diagrams. The main difference between a high-level and low-level process flowchart is one of scope: A high-level process map will show the overview of the entire process throughout the organization, while a low-level process will "zoom in" on specific areas for more detail.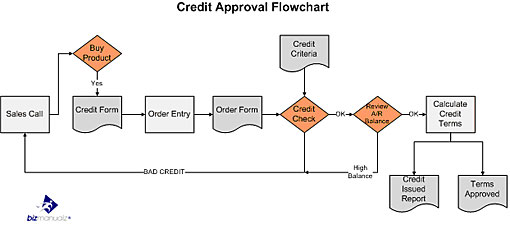 The main trouble with a low-level process flowchart is that it doesn't always define responsibilities with the same detail as a swim lane diagram. This can result in additional visual aids such as color-coding, complicated legends and extraneous notes making the diagram difficult to follow. Its primary role is to define steps and connections the same way swim lane diagrams do, but swim lanes add additional dimensions that can help visualize responsibilities and constraints alongside those processes.
While you could have a more detailed low-level process map, it can be better to use a swim lane when the process involves multiple roles and responsibilities or more detail is needed to help clarify the process.
See the differences? Do a quick comparison of each diagram here.
Final Thoughts
In terms of which type of flowchart will work best, we often recommend using a swim lane diagram in favor over a basic workflow diagram or a more complicated process flowchart.
Swim lane diagrams have all of the advantages of mapping out a process the way a workflow diagram does, but it can expand processes to include roles and responsibilities across multiple departments and identify time traps, bottlenecks and other constraints in a way other flowcharts simply can't.
Even the more complex process flowcharts – while helpful for more technical processes and high level overviews – often miss details that can be crucial to workflow efficiency.
While we absolutely recommend having at least a basic flowchart for your business processes (don't forget to do a workflow analysis if you haven't already), we favor swim lanes for optimal process management.