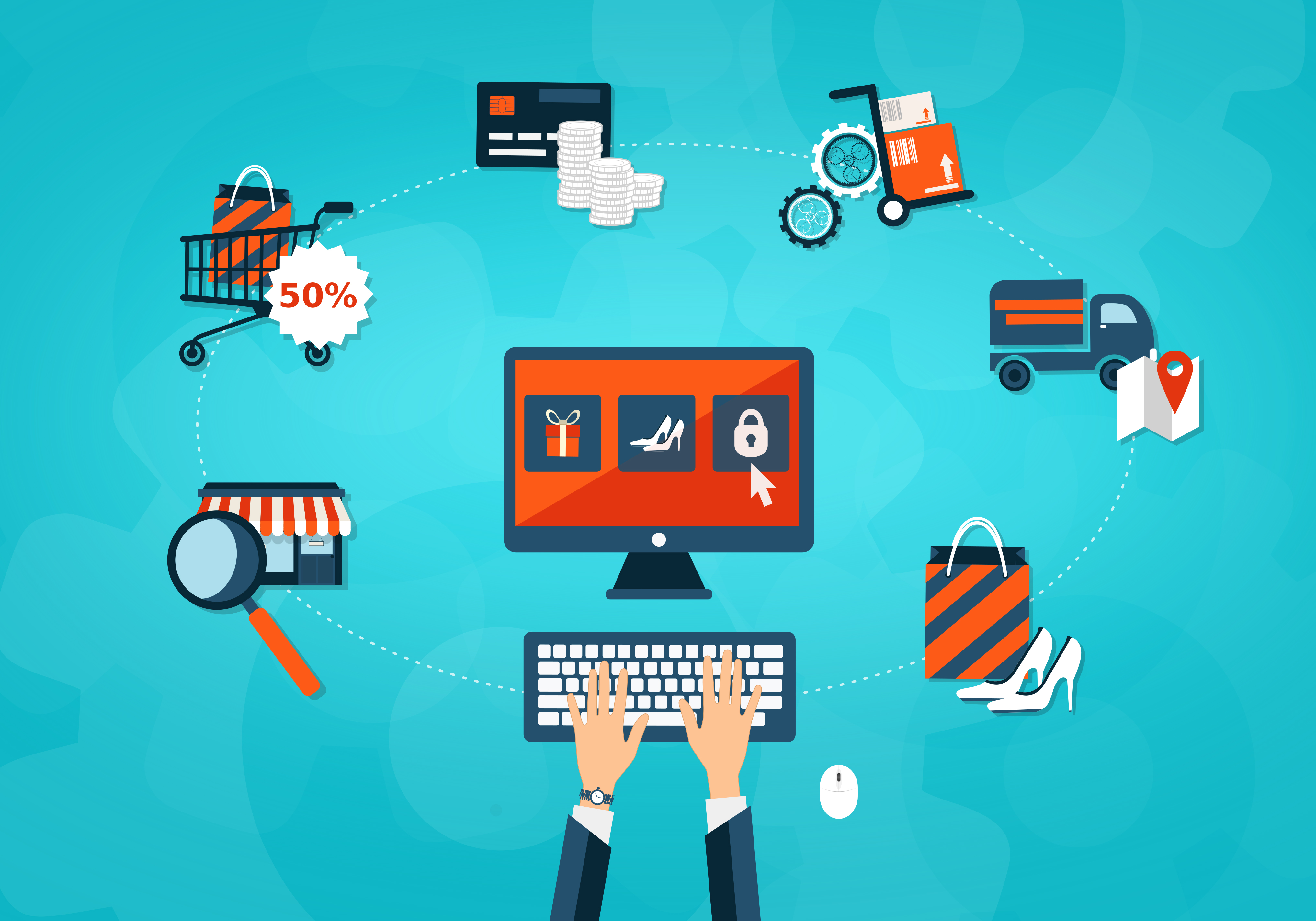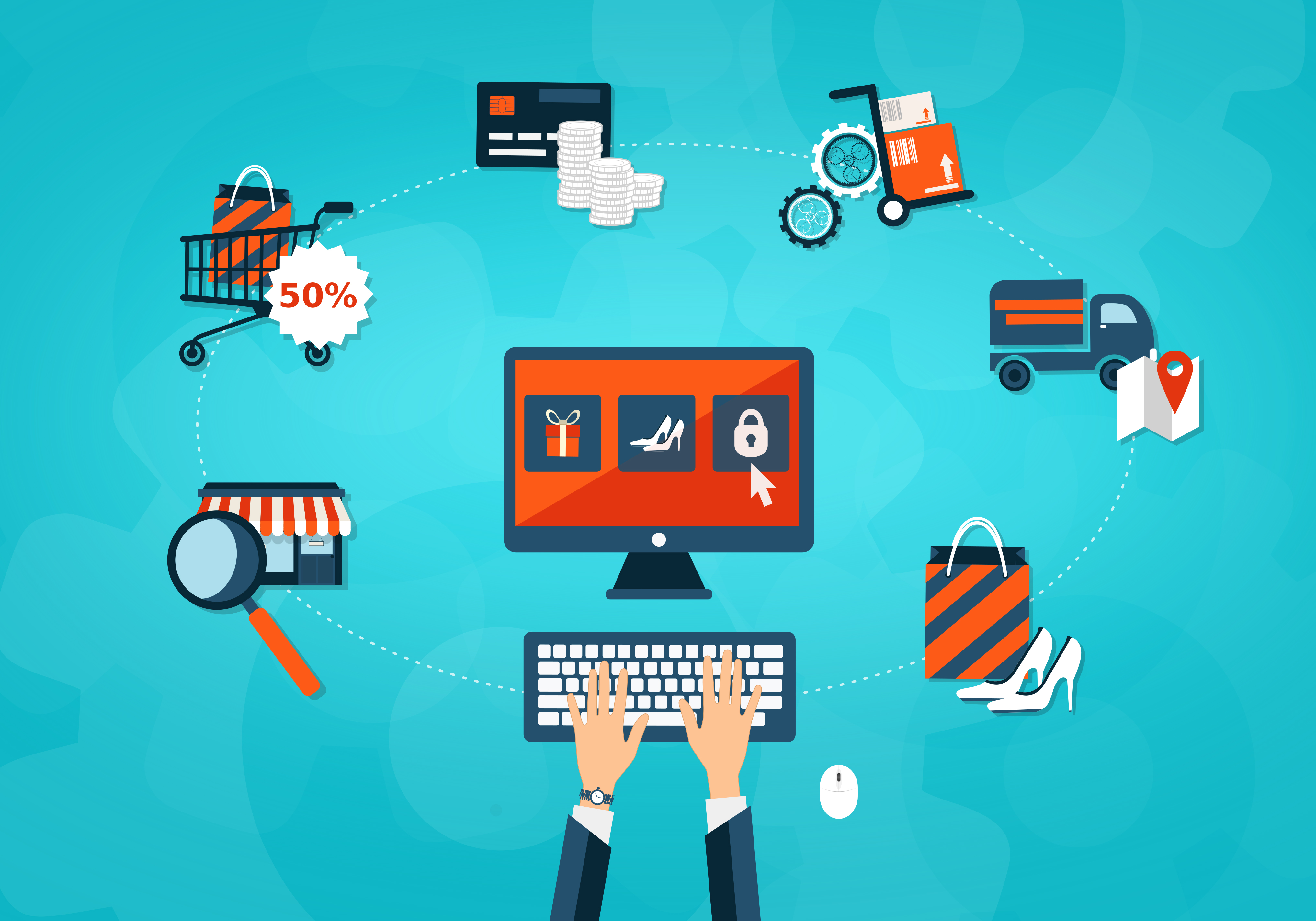 Newsletters and short email campaigns are all well and good—they still have a place in your marketing journey, after all. Yet, marketers are increasingly using automated customer journeys, which set off specific triggers within their email marketing tool.
Below, we'll take a look at what people should know about how customer journey workflows can really transform the customer experience.
Want to learn how to map your own customer journey workflow? Get your free guide here.
Why Customer Journey Mapping Matters
Customer journey mapping serves to ensure that your users experience your product/services the way you intended. We've talked about it before, but we're going to revisit mapping. The mapping process is critical to making sure you're engaging with your audience correctly at every stage of the buying cycle.
One of the most significant trends in the customer success space is to move to an outside-in approach.
This means companies are starting to measure customer experience outside of things like retention, churn and conversions. According to Harvard Business School professor, Ranjay Gulati, companies are increasingly addressing customer pain points first rather than emphasizing sales, products and other internal goals.
Consider your company's story through the lens of your customer. Your goal is to identify the customer's desired outcomes first and create a model that shows how those customers arrive at that endpoint.
Here's what you need to know about mapping the marketing automation customer journey, and how workflows fit into this process:
The Marketing Automation Customer Journey
Your first step in creating a journey that works with your organization's goals is, establishing the phases in your customer journey.
Now, nearly all journeys start with awareness and end with a purchase, but some companies opt to add more phases in between.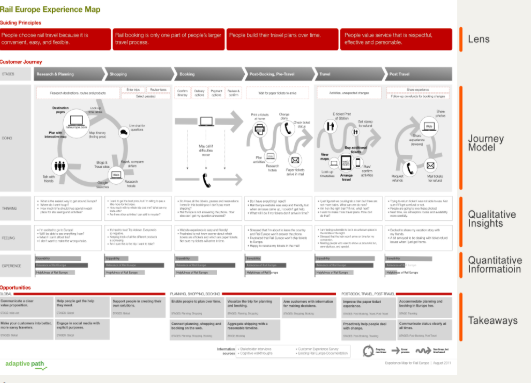 In most cases, you'll start with the basic phases:
Awareness
Consideration
Purchase
Loyalty–or follow-up


You'll notice the above map shows customers at each stage in the process. This is a traditional journey map, but for our purposes, it's a good starting point. Gradually, your customer journey workflows will get more specific.
Here's a look through the phases:
Awareness
At the beginning of the buyer journey, your buyer likely isn't aware of your company or that you offer something that they need.
At this stage, your biggest concern should be answering this question: "why should I be interested in x if I don't know you exist yet?"
With that in mind, the awareness stage is all about education and promotion. Meaning, you'll need to push content out through the usual channels—Facebook, Instagram, LinkedIn, or whatever else you use.
During the awareness stage, your goal is addressing customer pain points, not emphasizing your company or product.
So, before you begin, you'll need to research your audience's pain points and create educational content that highlights these issues.
If you're using Gravity Flow, you could start the workflow when an anonymous user enters their information into your system. So, it begins when they've signed up to receive newsletter updates, a free download or some other piece of content.
Consideration
Once the buyer has narrowed down their choices—you, and a few others, they might do some more in-depth research.
According to Pardot's State of Demand Generation Report, roughly 70% of shoppers return to Google 2-3 times to dive deeper into the subject matter.
As customers revisit your content—you'll want to track their growing interest and respond accordingly.
Say a customer left something in a digital shopping cart—that action could trigger a specific workflow. Perhaps, a message that highlights what was left behind.

The second part of the consideration stage is making a selection.
Once your buyer has the support of upper management or a fresh paycheck in hand, they're ready to buy. At this stage, a buyer is looking at the costs involved with opting in and gathering any final items that will determine if your solution is a good fit after all.
At this point, the buyer is on the verge of making that decision. So, this may be the time to pull out all the stops. And by stops, we mean testimonials and case studies—here, you'll want to show off what others gained by choosing you over the competition.
The Purchase
The research is done. The buyer has finally made a decision and pulled that trigger. If you're an e-commerce business or you've got a simple solution, you don't need to do much—skip to the follow-up stage.
If you're selling something a more involved like a new CRM or you've signed on a new legal or financial client—then you've got more work to do.
When purchasing at the high level, people tend to continue their research. With a piece of software, customers want information about best practices, tutorials for each feature, ways to implement each element into their daily lives.
In case you were wondering, you do need to engage with your audience after that initial purchasing stage.
Consider a drip nurturing program for these new customers. You can write and save your messaging for each part of the journey in Gravity Forms either with a mailing service like MailChimp or you can roll your own with Gravity Flow.
We've gone over how to set up an email course in a previous article, so you'll take your map of choice and follow the steps provided there.
Here's a look at what it might look like if you use a series of lessons as part of your onboarding drip campaign: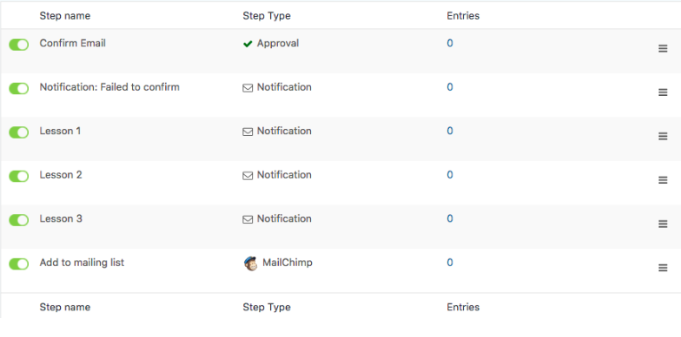 The Follow-Up
After the conversion takes place, your work isn't done. You want to make sure those customers make repeat purchases. In this case, we recommend adding a step to your journey in Gravity Flow, triggering an email after a certain amount of time passes with no activity.
Naturally, the follow-up process is different for every type of company. E-Commerce businesses have the benefit of offering discounts to someone a month after their last purchase. Or, they might request the customer write a review or invite them to participate in a loyalty program. According to a 2016 Bond Survey, offering rewards stands to increase sales.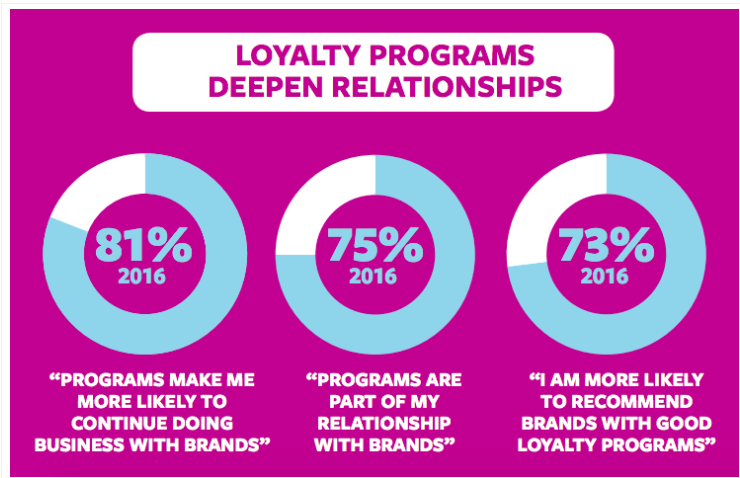 A SaaS business follow-up approach, by contrast, consists of more check-in emails. For example, you could set your workflow to follow up after the initial sale—with an onboarding drip series. Once they complete the onboarding process—that could trigger another email promoting a webinar takes a deeper dive into the advanced features.
What is the Point of Automating This Stuff, Then?
So, we've provided some examples of how automated workflows can be inserted into the customer experience. What makes this so vital in today's online space is, sending the wrong email to customers at any of these stages can get you blocked and banned in short order.
Automating your map allows you to manage several different customer journeys at once. You're not spending time creating one-off messages for every action (or inaction) a customer takes.
The mapping process requires that you analyze what a customer needs at every stage. An onboarding newsletter can help customers feel seen, heard and cared about.
According to McKinsey & Company, taking the time to craft messages for every stage can improve sales, retention and end-to-end service costs. The same study found that automating the journey and the messaging that goes with it can improve employee satisfaction, too.
Asking for information at an inappropriate time can cost you a sale—just because you fudged some part of the nurturing stage.
If you're relying on manual follow-ups or haphazard email scheduling—you run the risk of upsetting the map.
The second point is, we're looking at several potential actions any one prospect might take. One person, during the awareness stage, might like you on social media, but not sign up for your webinar until their third visit. Another might signup and fail to go through the onboarding steps on your website while another could buy something from you once and never return.
In other words, you're writing a "choose your own adventure" for your customers. There needs to be a response for every stage, no matter how a person moves through the path.
The B2C email has evolved a ton from the newsletter we've long relied on.
Which brings us to this point—even a routine update newsletter may benefit from a workflow. The customer journey just has so many sub-stages and layers, as Shopify calls them.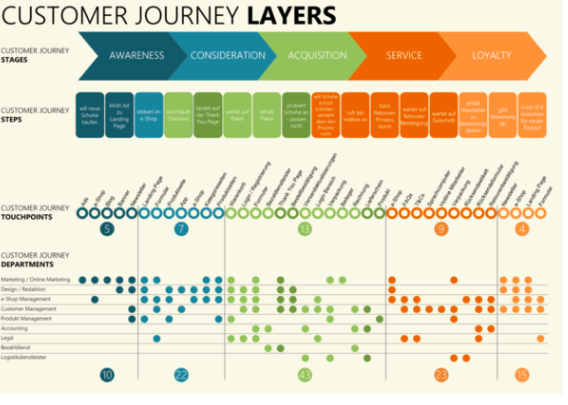 Before You Build Your Map, Do Your Persona Research
One of the biggest mistakes you can make when mapping your customer journeys is thinking that your customers fit into the box that you've made for them.
Finding the ideal customer is no more realistic than finding the perfect mate. Instead, there are likely a few different groups that will find value in your solution.
So, you need to think in broader terms—who would be interested in your product—how will it help with issues facing those folks within your niche?
You're going to have to do some good persona research to take full advantage of your customer journey map.
Before you get started, ask your existing customers a few questions to learn more about their experience working through the customer journey:
Why did were they looking for x that led them to your website?
How did they research the product and how long did it take?
What about YOUR company made them buy?
Which competitors did they look at?
How was their experience with your website? Could anything be done better?
Need help getting started with your maps? Download your free guide, Customer Journey Workflow Examples for some inspiration.
Parting Thoughts
In the end, it's important to spend a good deal of time developing a customer journey workflow that covers all of your bases–or, each potential decision for every stage along the way. While the examples given above may look like basic infographics, mapping is vital for diagramming your customers' needs and addressing any motivations or pain points that emerge during the buying and post-purchase cycles.