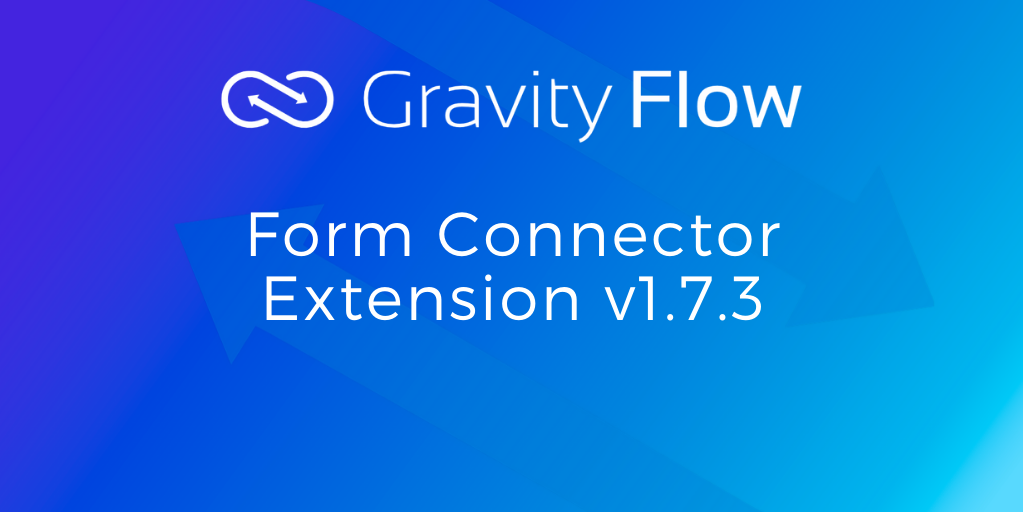 The Gravity Flow Form Connector Extension version 1.7.3 is now available via auto-update and for download from the account page.
This is a maintenance release with some new filters and bug fixes. We recommend that customers upgrade as soon as possible.
Added gravityflowformconnector_update_entry_form filter which allows the form of entry for update to be customized/hydrated. Amongst other benefits, this filter enables plugins like Gravity Wiz Populate Anything to customize large option fields with dynamic choices on editable workflow steps.
Fixed an issue where the form submission step cannot be released if the payment method set in the target form is Stripe Checkout (requires Stripe add-on > 3.0).
Fixed an issue with hidden field values mapped with form submission step not being stored into child entry correctly.
Fixed an issue with Update An Entry local/remote processing that prevents updates when the form of selected entry does not match step settings target form.
Fixed an issue with the form submission step when the target page contains the submit shortcode. Requires Gravity Flow 2.5.4.
Updated translations. Added Catalan and Arabic.