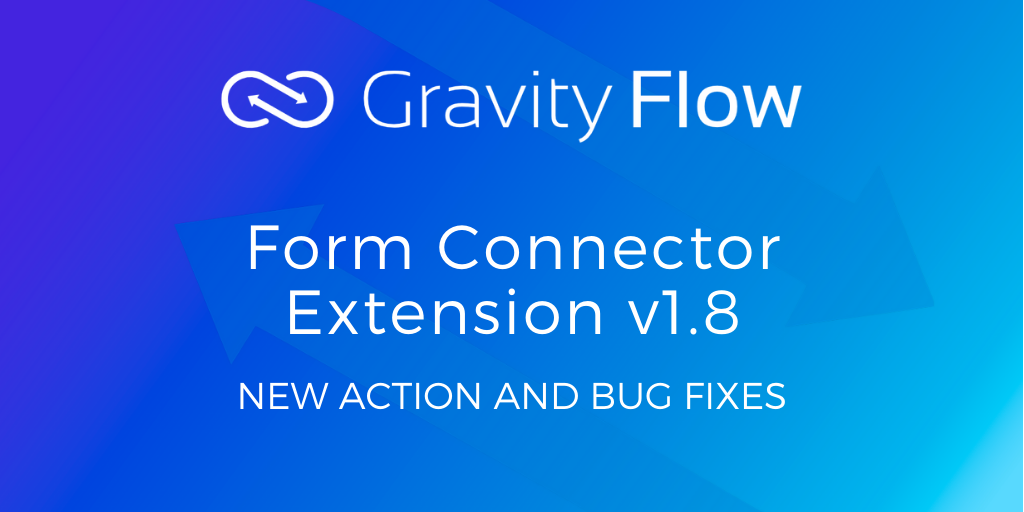 The Gravity Flow Form Connector Extension version v1.8 is now available via auto-update and for download from the account page.
This is a maintenance release with new developer features and bug fixes. We recommend that customers upgrade as soon as possible.
What's New in Form Connector v1.8
Added new action gravityflowformconnector_post_new_entry to allow customized action after the New Entry step has been processed. Credit: The team at GravityWiz.
Removed the entry_id from the choices available for field mapping as the Entry ID cannot be overridden. The ID can still be selected for mapping into field values.
Fixed an issue where values of hidden and administrative fields could be overridden when an Update an Entry step follows a Form Submission step.
Fixed an issue where New Entry mapping for Assignee Fields do not store the Assignee correctly on the Target Form.