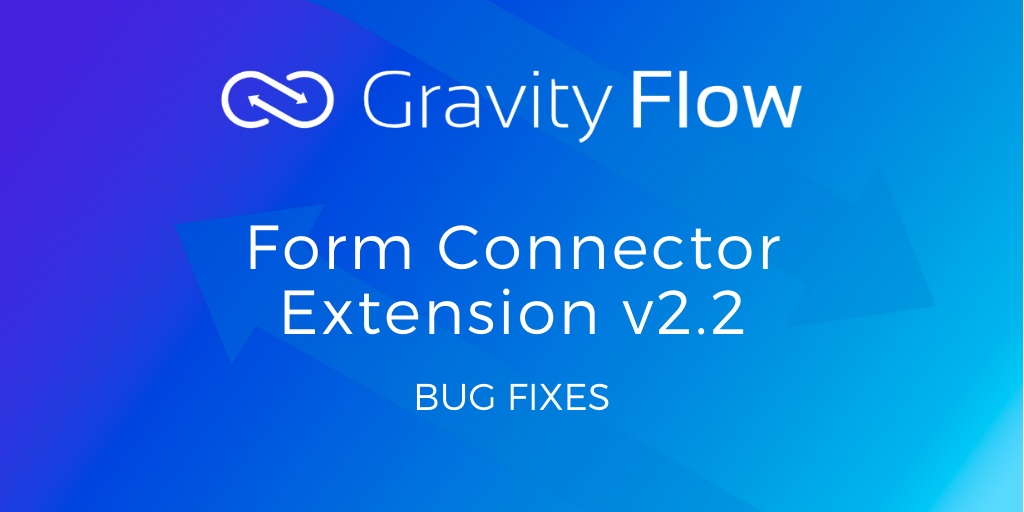 The Gravity Flow Form Connector Extension version v2.2 is now available via auto-update and for download from the account page.
This is a maintenance release with important bug fixes. We recommend that customers upgrade as soon as possible.
What's New in Form Connector v2.2
Added uninstall message on Gravity Forms Uninstall Page to clarify what is removed when Form Connector extension is uninstalled.
Added extension icon.
Fixed an issue where Form Submission Step would be stuck to 'Pending' with a Destination Form having Save and Continue enabled.
API: Updated Form Submission step handling of access tokens that affects step status involving Save & Continue.