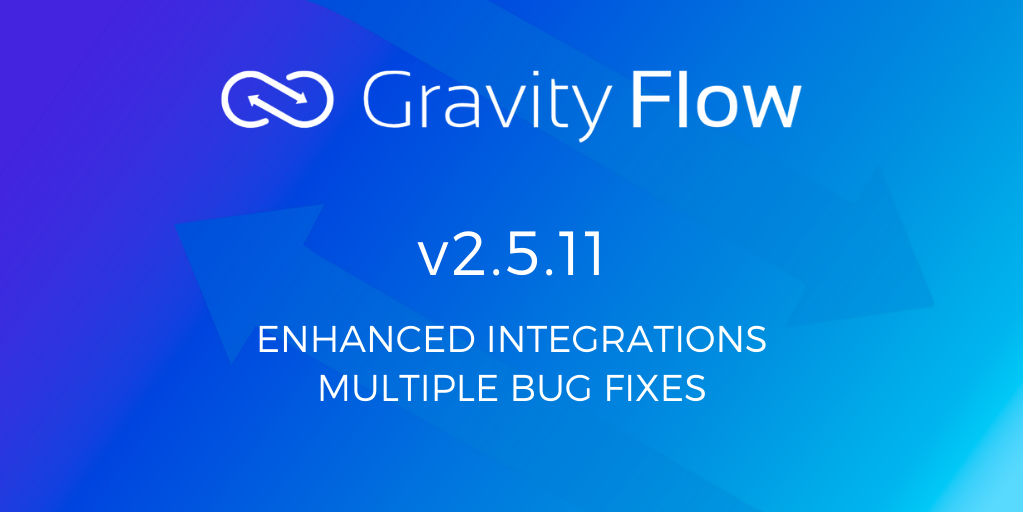 Gravity Flow version 2.5.11 is now available via auto-update and for download from the account area.
This is a maintenance release with integration enhancements and bug fixes. We recommend that customers upgrade as soon as possible.
What's New in Gravity Flow 2.5.11
Fixed issue with merge tag evaluation that caused a fatal error involving certain conditional logic setup. If your installation uses the Form Connector add-on, updating it to 1.7.4 will also be required.
Fixed an issue with second layer confirmation for Approval Step. When the Revert to User Input step option is enabled, the Revert button was not displaying the confirm box.
Fixed support for latest versions of Gravity View Advanced Filters. Credit: The team at GravityView.
Fixed an issue with the reports shortcode/page where the "Step Assignees" dropdown was missing when "Category" is set to "Step" and a step is chosen.