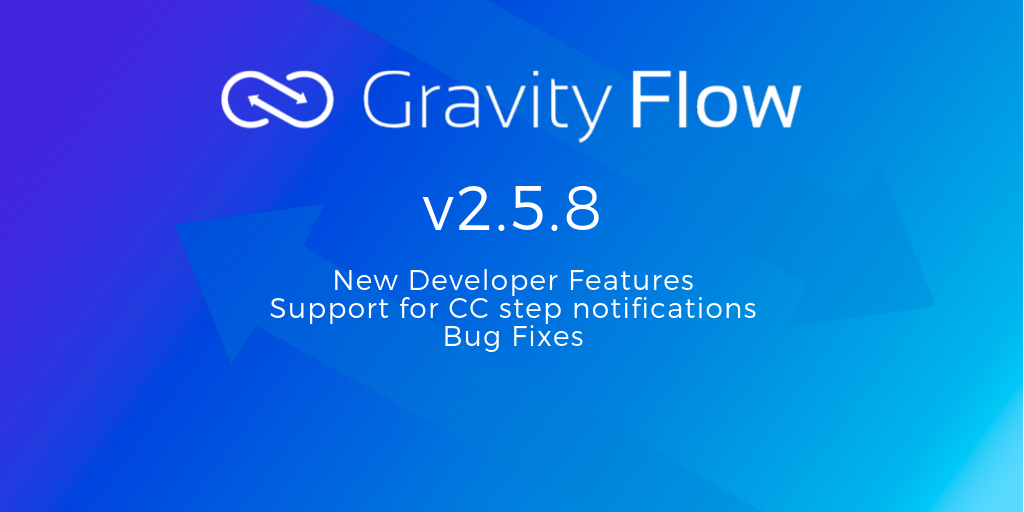 Gravity Flow version 2.5.8 is now available via auto-update and for download from the account area.
This is a maintenance release with some new features and bug fixes. We recommend that customers upgrade as soon as possible.
Highlights
Gravity Flow version 2.5.8 includes support for all step notifications to include CC: setting allowing workflow administrators to define an email field, user or merge tag that should also receive a notification along with the assignee(s) for cases where the existing BCC: setting doesn't quite fit.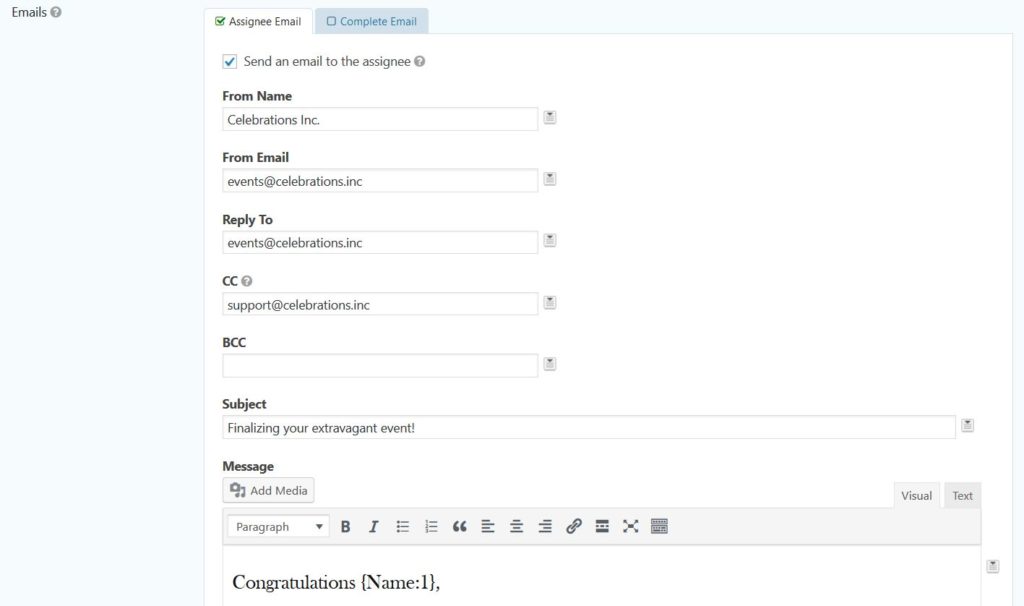 Note: Be aware of any privacy policies your website is subject to that would impact the use of the CC: field.
What's New in Gravity Flow 2.5.8
Added support for CC: field to all Gravity Flow notification types.
Added the filter gravityflow_timeline_note_add to support customizing the potential note to add to timeline.
Added the filter gravityflow_timeline_notes to support customizing the display of timeline notes.
Added support for the delayed payment enhancements in Gravity Forms 2.4.13. Workflow processing can now be delayed when using PayPal Standard, Stripe (Checkout), and other payment add-ons which support the Post Payment Action setting.
Fixed the "view more" link for the Discussion field being output when merge tags are processed for posts created by the Advanced Post Creation Add-On.
Fixed the notification tab for Revert Email on Approval step to have the workflow merge tags options.