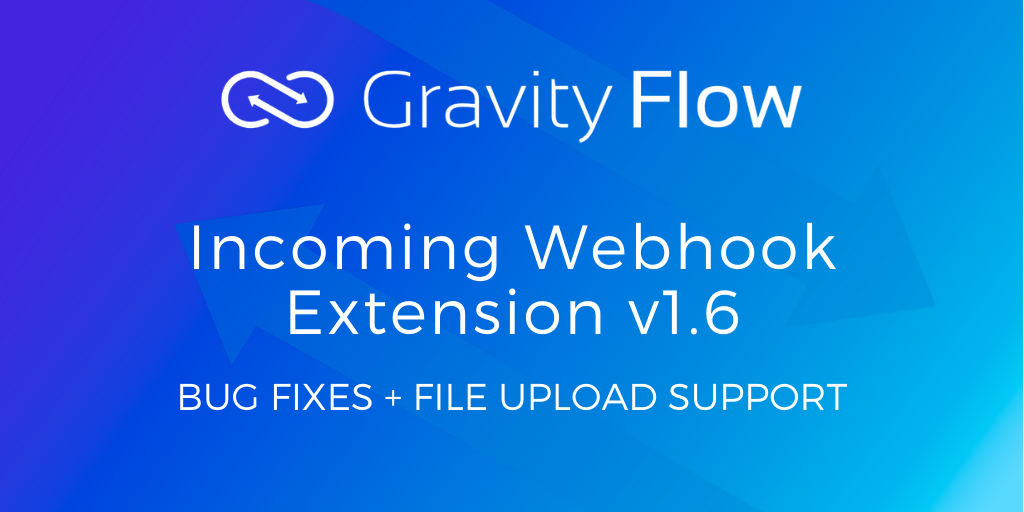 The Gravity Flow Incoming Webhook Extension version 1.6 is now available via auto-update and for download from the account page.
This is a feature and maintenance release which also introduces additional field support. We recommend that customers upgrade as soon as possible.
What's New in v1.6
Added support for file upload field with single file form-encoded file to store on server or external url. This means that your incoming request can either provide a URL in the appropriate key and the field will store a link to the external file, or provide the actual file as a part of a multipart/form-data POST and the full file will be stored on your webserver. Before using this feature we recommend that you review the article about permitted file types for uploading that covers standards for both Gravity Forms and WordPress.
Fixed a compatibility issue with the Members plugin that prevented access to Incoming Webhook Feed Settings when Members plugin was activated. Recommend site admins verify custom roles which edit workflows with incoming webhooks have the 'Incoming Webhook: Manage Form Settings' capability activated.