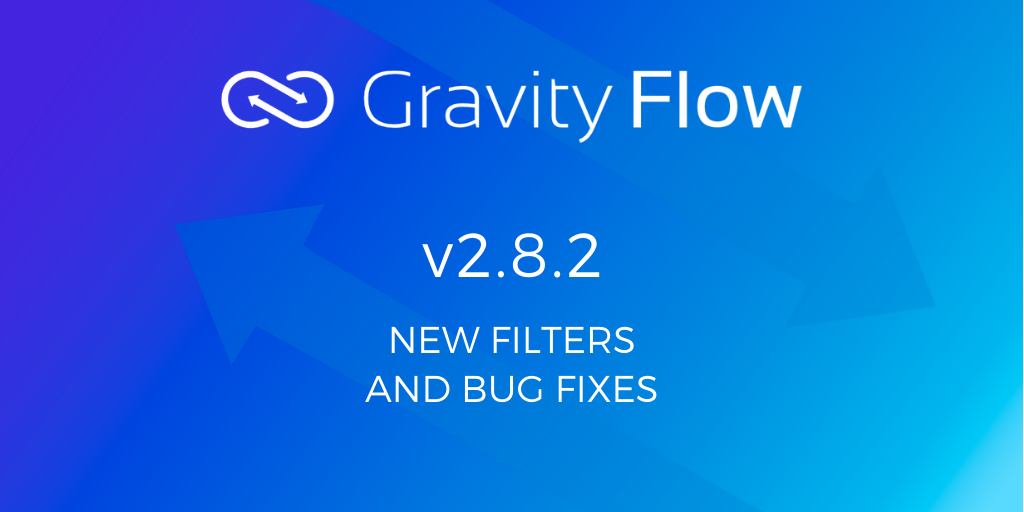 Gravity Flow version 2.8.2 is now available via auto-update and for download from the account area.
This is a maintenance release that includes 2 new filters and important bug fixes. We recommend that customers upgrade as soon as possible.
Check out the Gravity Flow 2.8 release post that covers the new features introduced in the latest major version.
What's New in v2.8.2
Added the gravityflow_inbox_field_value filter to allow field values to be modified for the workflow inbox.
Added the gravityflow_network_non_site_user_notification filter to allow network users of a multisite to receive notifications.
Fixed an issue with RTL languages not displaying correctly on the Reports front-end page.
Fixed an issue that causes Nested Form fields on a User Input Workflow Step to produce a fatal error on submission.
Fixed an issue with outgoing webhook steps displaying an error if a GET request includes no request field values.
Fixed an issue with date fields on the Gravity Forms entry list page.
Fixed a warning on the login page.