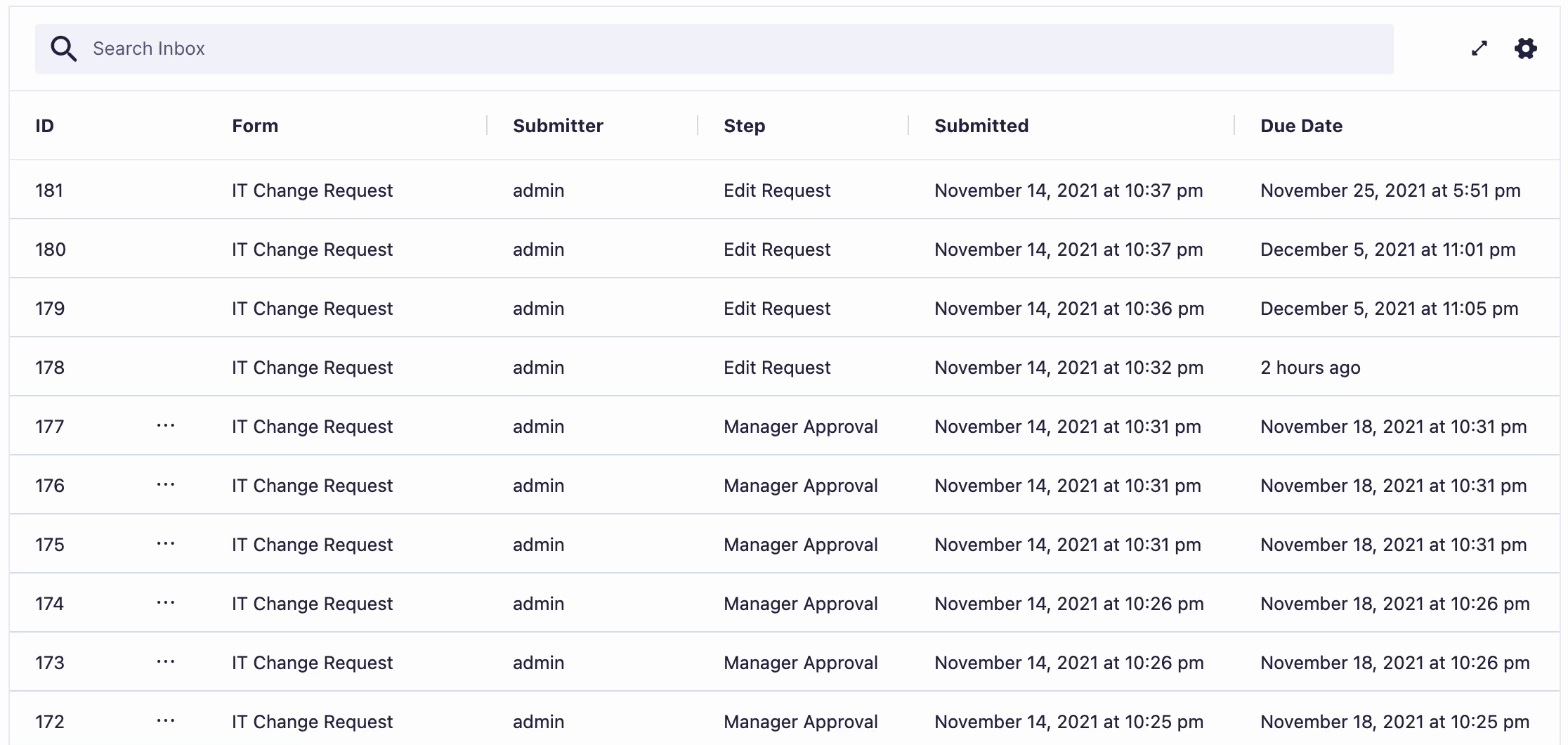 We have some big news! We've been hard at work on our new workflow inbox and we're really excited to be able to share it with you. The new inbox has been rebuilt entirely from the ground up and allows us to deliver features that customers have been requesting for a long time.
We've also added all our blocks to the WordPress editor so you can easily add all the workflow pages to the front-end.
Please download Gravity Flow 2.8-beta-1, or enable the pre-releases setting added in Gravity Flow 2.7.6, and help us test it before the final release which is currently scheduled for 1 February. Please submit a support ticket if you find any issues.
Note: as usual with beta releases, Gravity Flow 2.8-beta-1 should not be installed on a production site.
Highlights in Gravity Flow 2.8
Workflow Blocks available out of the box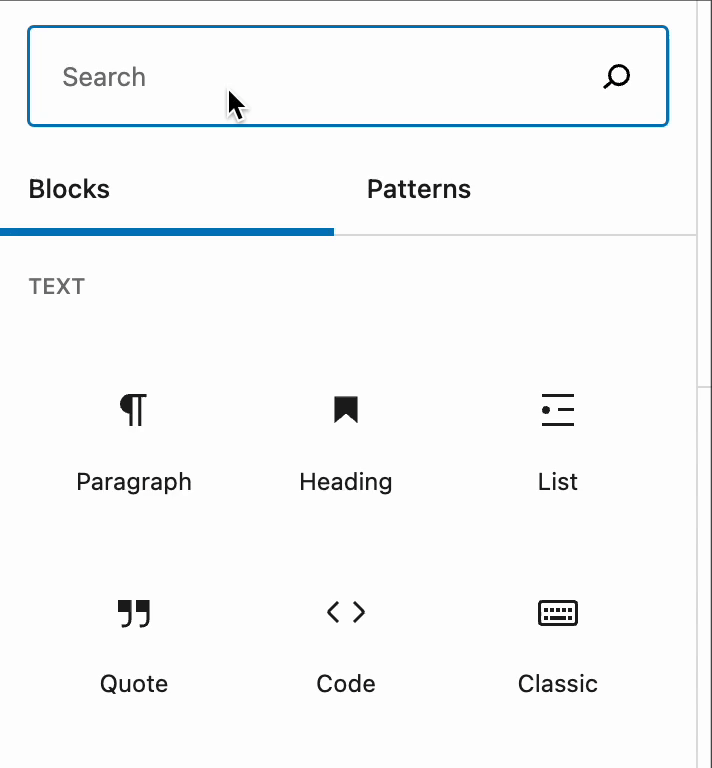 The Workflow blocks were previously released in a separate beta plugin and now they've been promoted to the core plugin. If you used the block plugin you can simply disable it and your blocks will continue to work as expected.
View the documentation for the workflow blocks.
The Workflow Inbox: New Features
Live Data Refresh
Assignees no longer have to refresh the inbox manually, they can just leave the inbox page open and new entries will appear at the top of the list automatically.
If you're a workflow assignee and you're working on other things while you're waiting for tasks to arrive, you'll notice the tab title changes with indicating the number of new tasks awaiting your input. e.g. "(1) your inbox page title". If you're not using a browser while waiting for your next task, and you don't want to miss your next task, you can also enable browser notifications which will notify you regardless of the application you're using.
Browser Notifications
Get notified about new tasks while you're using other applications.



Full-Screen Mode
Sometimes you need more space on the page. Click the full-screen icon to open the inbox to fill the whole of the browser window.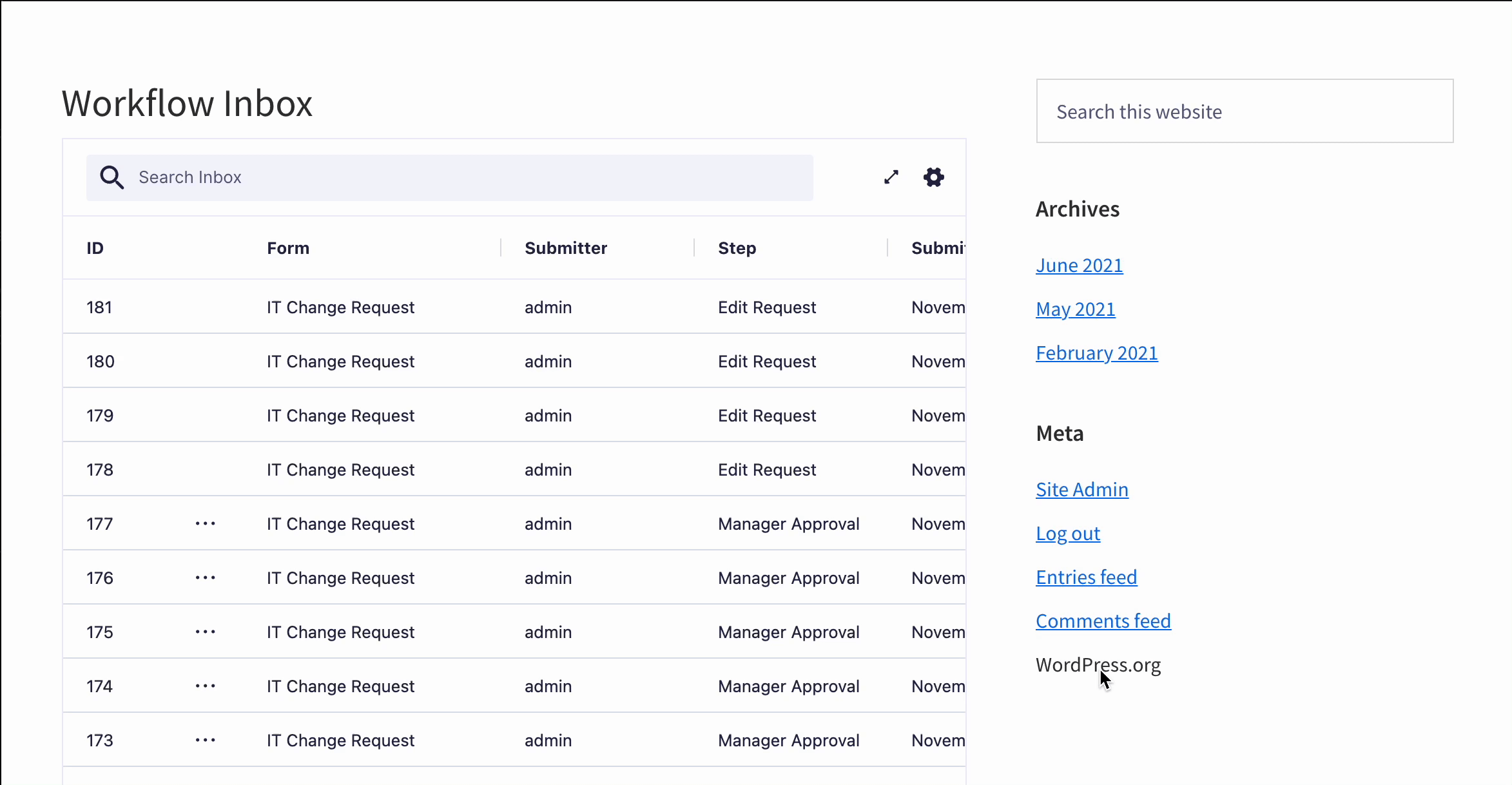 Global Inbox Search
Filter entries by any text in the inbox.


Filter by Column Value or Date Range
Filter entries by any value in any column. Date fields support ranges. Combine two filters in the same column with AND / OR.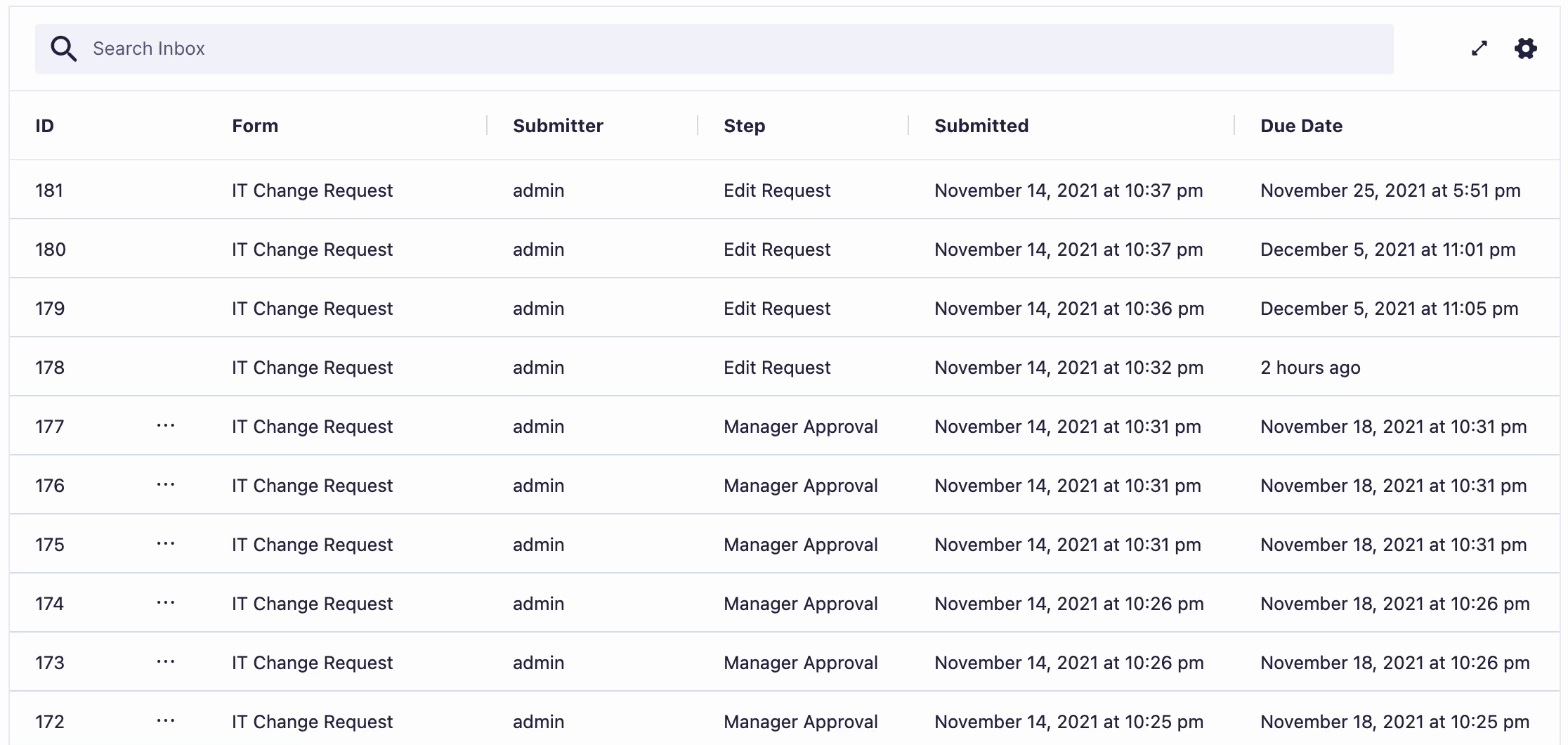 Sorting: Any Column or Multiple Columns
Click on the column title to sort all the entries in the inbox by that column. Shift + click to sort by multiple columns.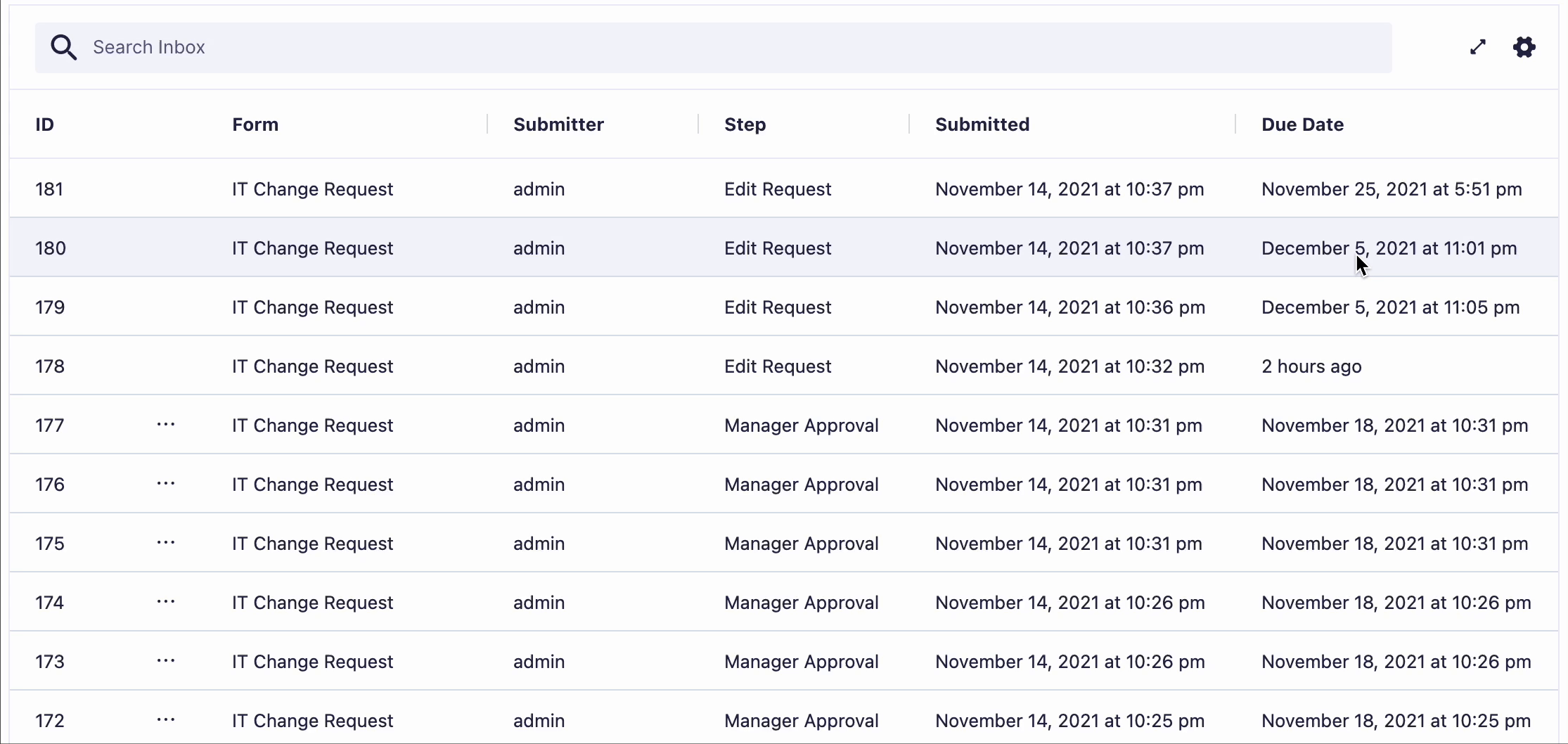 Paging
All entries in the inbox are displayed 20 per page with paging controls at the bottom of the table.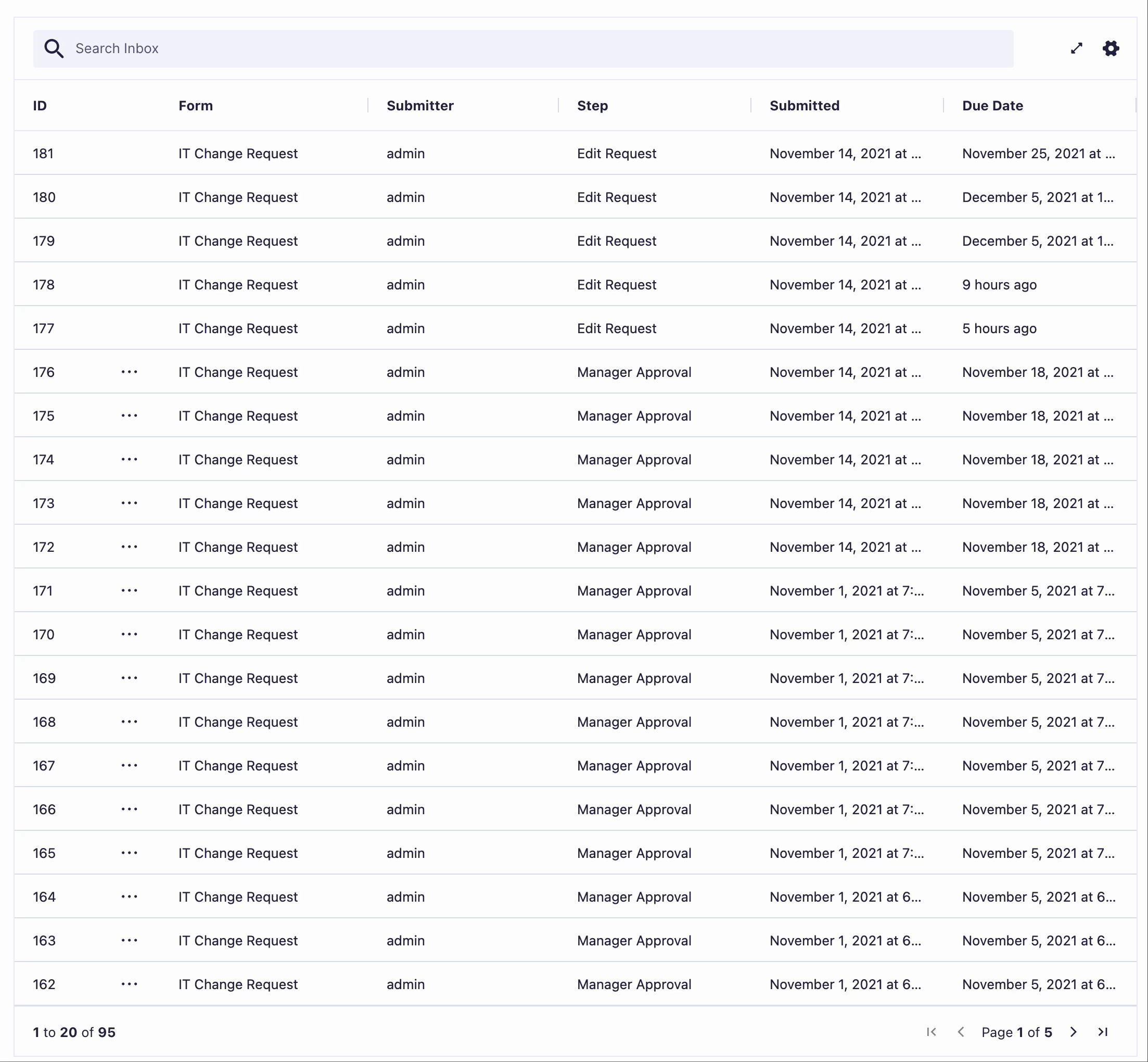 Column Reordering
The columns can be reordered by dragging and dropping. Your preferences will be remembered the next time you load the page.


Quick Actions: New Design for Bulk Approvals
The quick actions have been redesigned for the new inbox and provide a way for assignees to bulk approve or reject directly from the inbox without having to open up the workflow detail page.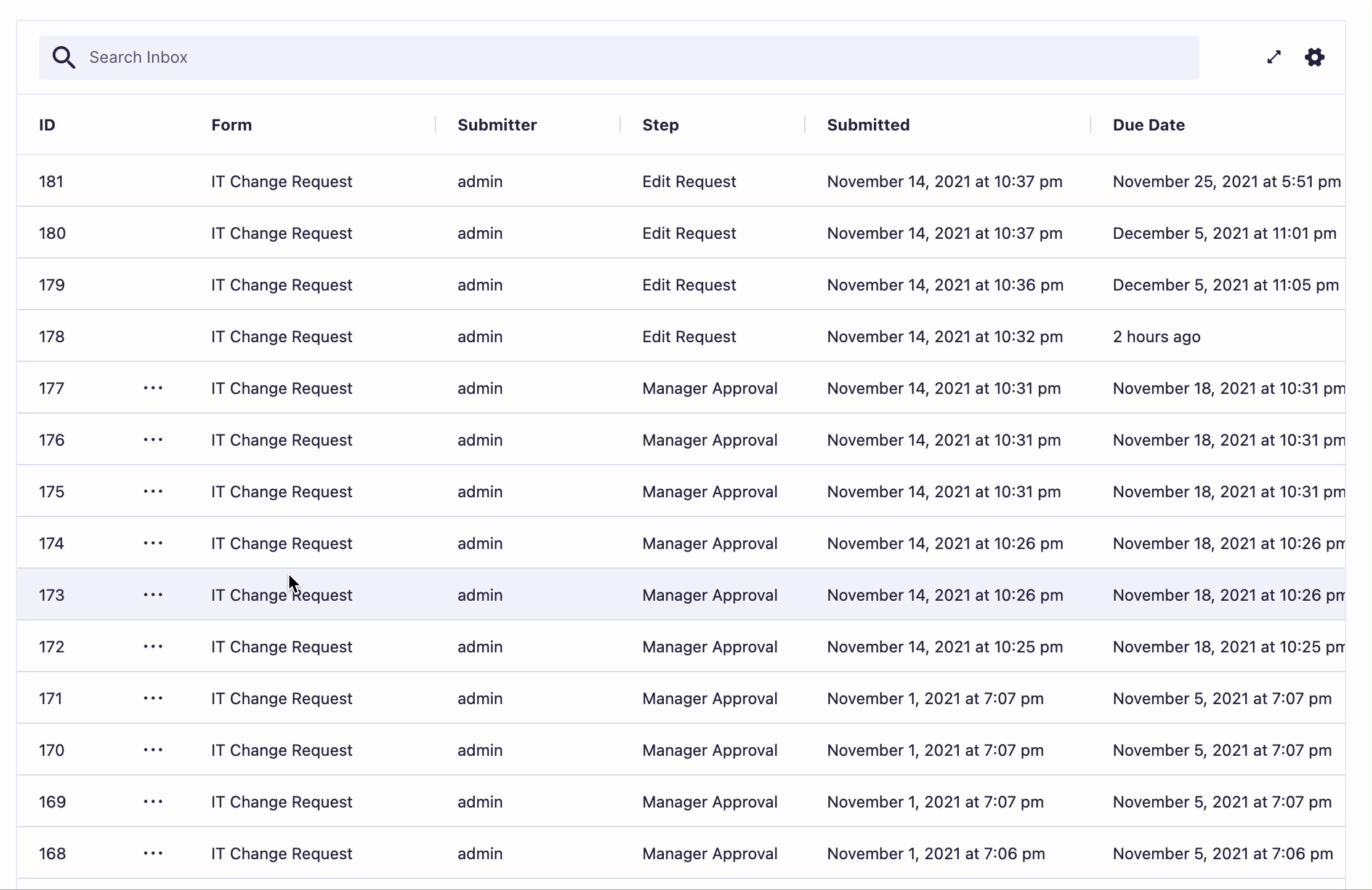 Final Thoughts
We're really looking forward to hearing what you think of these features. Please download Gravity Flow 2.8-beta-1 or enable the pre-releases setting in Gravity Flow 2.7.6 and let us know how you get on!