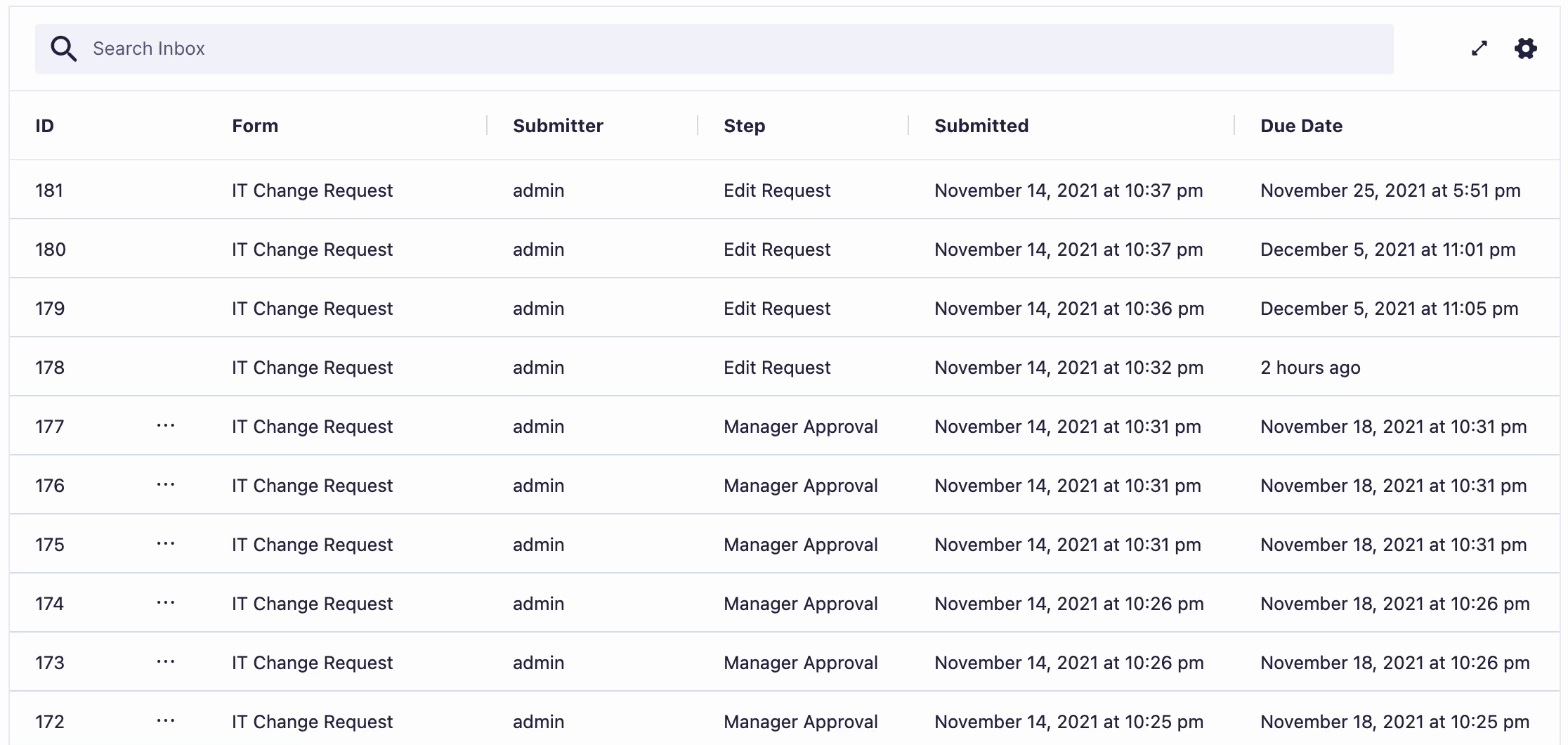 In January, we released a beta version of Gravity Flow 2.8 that includes a number of features we are excited to share with you including:
Workflow Blocks available out of the box
A whole new Inbox with support for live data refresh, browser notifications, full-screen mode, global search, added filter/sort support and much more!
Users who have already downloaded the beta or enabled the pre-release setting under Workflow > Settings now have the ability to download the Release Candidate 1 (RC1) which incorporates your beta feedback, a number of bug fixes, as well one more thing.
Entry Locking


WordPress has a post edit locking capability to ensure that concurrent authors/editors do not overwrite each others' changes. Gravity Forms has a similar capability to restrict overlapping edits of a form or any of its' settings pages. With the release of Gravity Flow 2.8, any workflow entry details screens accessed under the admin dashboard will also ensure concurrent assignees cannot approve or make changes via a user input step. This does not apply to entries accessed via the inbox/status blocks or shortcodes on the front-end of your site. If you would like to see that feature in a future release, please add your feedback on our roadmap for it.
Please download Gravity Flow 2.8-rc-1, or enable the pre-releases setting added in Gravity Flow 2.7.6, and help us test it before the final release which is currently scheduled for March 1st. Please submit a support ticket if you find any issues.